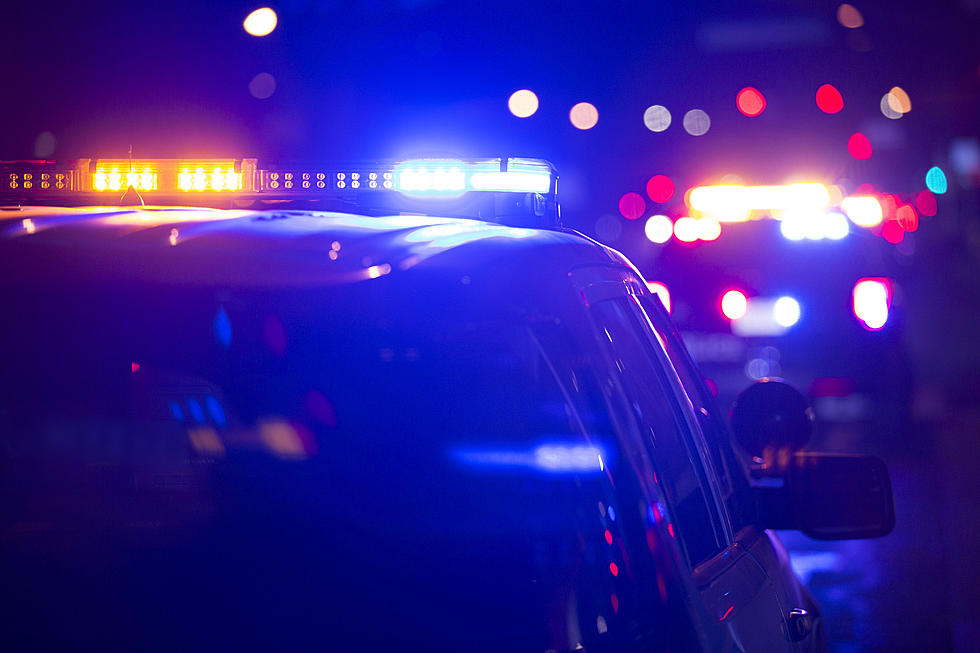 New York State Man Leads Police on Wild Chase, Hits Two Cop Cars
Police are looking for a suspect who they said stole a vehicle early Tuesday. The ensuing chase lead to the suspect hitting two police vehicles, as authorities tried to retrieve the stolen car. Law enforcement says that the suspect is still at large, however, the motorist who left their vehicle running while unattended is facing a ticket. People, don't leave your keys in the ignition and lock your car doors!
A spokesperson for Syracuse police says that the chase went down Tuesday morning when the suspect. entered and drove off in the car. Syracuse.com says that officers at the Interstate 690 westbound onramp attempted to pursue the stolen car, only to be sideswiped by the suspect as he escaped. From there, the suspect then entered I-690 west, according to reports. The vehicle was later found 66 miles away in Wayne County, according to police.
No arrests have been made as of now.
That guy got away, but this other one didn't get far...
What started out as a wedding party turned into a wild night that involved a bar fight, a stolen vehicle, and a suspect passed out behind the wheel of said stolen vehicle. Police say a 31-year-old Pennsylvania man is now facing a number of charges after the series of wild altercations took place early Sunday morning.
WKTV says the man was at the party with friends when a very courteous bartender at the Back Door Bar in Old Forge, NY offered to drive the wedding guests back to the cottage they were staying in. This apparently didn't sit well with the suspect, who got into a fight with a friend at the bar, according to police. When the bartender tried to break up the scuffle, our suspect made a mad dash for a bar customer's vehicle that had been left running in the parking lot.
Authorities say the suspect didn't get too far as he was later found passed out behind the wheel of the same vehicle on State Route 28. Police say when they caught up with him, the sleeping suspect awoke and began fighting with them as he was being placed under arrest. He was finally taken into custody with a blood alcohol level of .22%, which is over two and half times the legal limit.
Old Forge is a hamlet in the town of Webb, in Herkimer County.
Shortcode
15 Ways You Can Help People in Ukraine Right Now
As Americans watch events unfold in Ukraine, many wonder how they can help. Below is a list of organizations responding to the crisis in Ukraine along with information on how you can support their various missions.
KEEP READING: See the richest person in every state