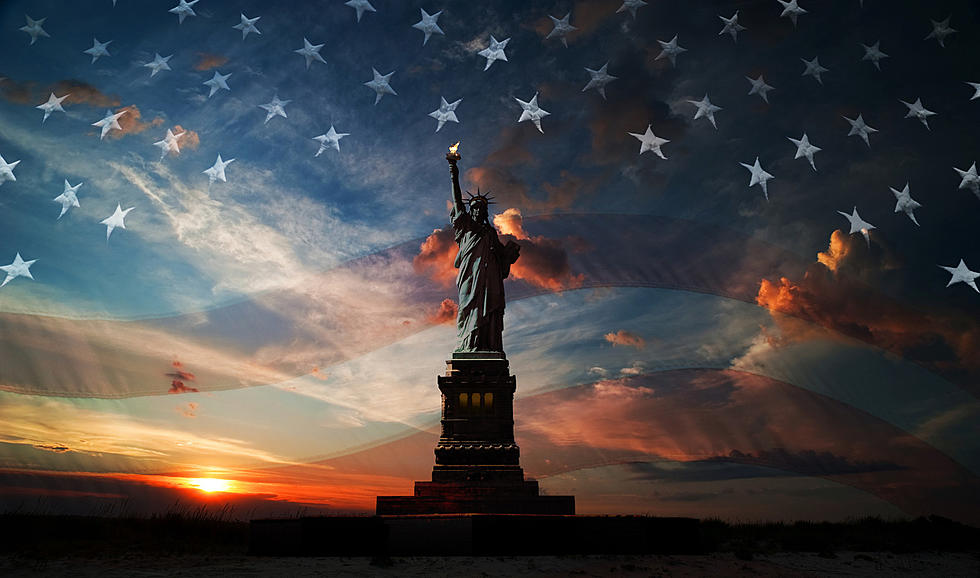 New York State Earns Dubious Distinction, According to New Study
Many define freedom in a number of their own personal ways. To some, freedom may mean a lack of restrictive laws or curfews, and others may point to freedom of choice or speech. Some may focus on liberty and autonomy. Regardless, it's safe to people overall want to be free.But are we?
New York Losing Residents and Income 
It is pretty well known that New Yorkers have been leaving in droves, and it is costing the state billions of dollars. According to a new report from The Business Council of New York State, posted at WKBW, over the past three years alone, New York state saw $993 billion in assets move to other states.
But now, a new study is claiming there could be a reason for the mass exodus.
New York, the Country's "Least Free State"? 
The New York Post says that a group called The Cato Institute has ranked New York dead last in the entire country for freedom. The Cato website boasts that the study and methodology  is the "comprehensive measure of governmental respect for freedom at the state level, with more than 230 policy variables feeding into the scores."
See Also: How Many Towns in New York State Do Not Sell Alcohol?
Why did New York rank so low? According to the study's data posted at the NY Post, the Empire State ranked at or near the bottom for "debt and state and local taxation, government consumption, land use and labor policy." The study goes on to say:
Combined, state and local taxes are crushing. Debt is down from years past but is still the highest in the country at 26.1 percent of income.
It appears this isn't the first time Cato has ranked New York last in the nation for freedom, according to the Post. In fact this website say they've ranked New York last every single year since 2000.
The Cato Institute is described as an American libertarian think tank, founded in 1977, and based out of Washington, D.C.
Cato was established to "focus on public advocacy, media exposure and societal influence", says Wikipedia.
Ridiculous Laws in New York State
Believe it or not, these are some of the dumbest, stupidest, and most ridiculous rules in all of New York State.
Gallery Credit: Dan McGuire