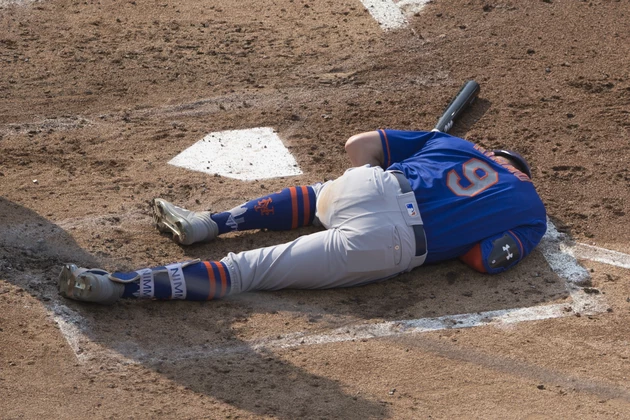 New York Mets Outfielder Misses Game For Very Strange Reason
Getty Images Sport
Or maybe we should replace strange in the headline with just plain careless?
He cooked some chicken and didn't know how to cook, so he was throwing up all night. We have to teach him how to cook so he doesn't miss any more games.
While these are just exhibition games and don't count for regular season wins, Mets fans know all too well about bizarre accidents and the bad luck that has plagued their franchise for so many years. Pitcher Bob Ojeda almost took his own finger off once while hedge trimming. Then you had Keith Hernandez who hurt himself jogging.
Here's to Nimmo's quick recovery and to hoping he receives some basic cooking lessons.
Read more:
BONUS VIDEO