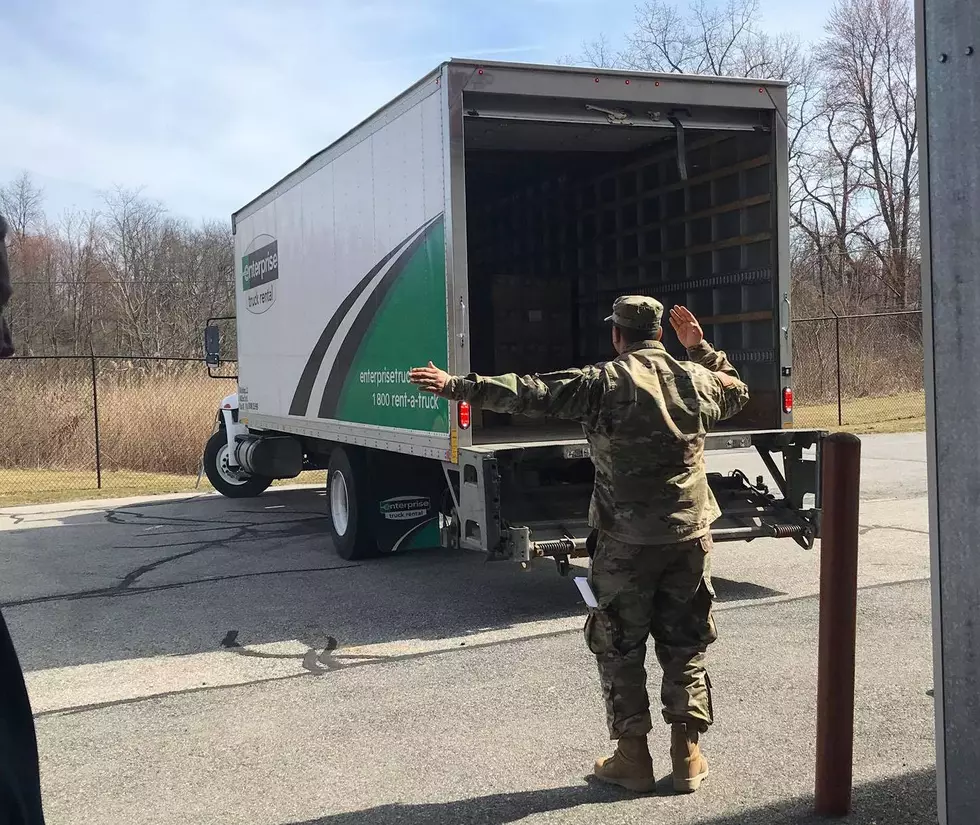 National Guard Delivers Supplies to Dutchess County
Dutchess County Emergency Management
For the last few days we've seen hundreds of pictures on our social media feeds of empty store shelves. While there has been huge improvements when it comes to our supermarkets, such as more time for restocking and early shopping times for elderly customers, it's still been a little worrisome.
We've also read that hospitals and people in the medical field are running low on medical supplies, like masks and gloves.
But there is good news in all of this.
Dutchess County Emergency Management is reporting that the New York National Guard has delivered "much needed" supplies to Dutchess County. They state, on Facebook, that medical supplies are starting to arrive and will be distributed to the communities.
Dutchess County Executive Marc Molinaro shared the photos on social media and said and said "What we do and how we do it! Thank you to these heroes for their service, sacrifice and help! #DutchessResponds.
Read more:
BONUS VIDEO