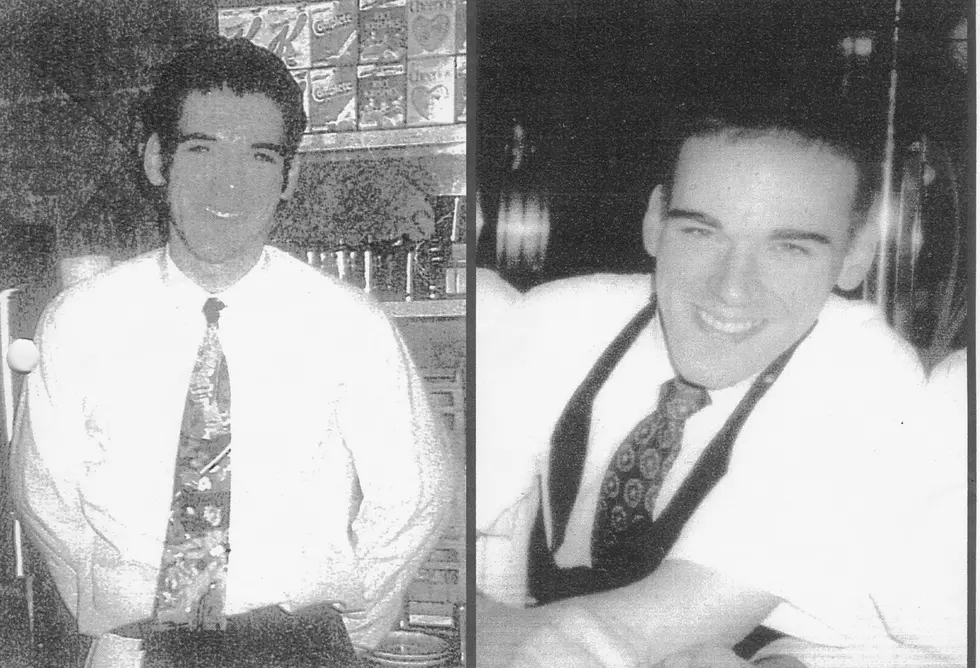 Poughkeepsie NY: 22 Years Later, What Happened? Can You Help?
Town of Poughkeepsie Police Department
Twenty-two years ago this month, a Poughkeepsie family was devastated. A beloved family member just disappeared and still, no one has come forward with information to help find him or to help his family get much-needed closure.
Anthony Urciuoli, Jr, Tony to his friends, Little Tony to his mom, went about his day and according to the police report, told his family that he was going to meet some friends and that he would be back in a while.
What happened to Anthony Urciuoli Jr? Does anyone know?
Where did he go? Tony lived in Poughkeepsie near the Galleria Mall. He worked part-time at the local diner. According to his mom, Tony was a good kid. For a brief time, I worked with Tony's mom, Sandy, at a women's clothing store in the Galleria, Gantos. Every once-in-awhile, he would stop in and say hi to his mom.
I always just thought it was sweet. This was what you would want your own son to do, right? Just stop in to say hi. Say hello, simply because he was in the same spot, near enough to his mom to do so.
Can you help a devastated mom get closure?
Sandy, has an infectious way about her, a larger than life laugh and a smile that would light up any room. It is hard to think of that smile being diminished.
In addition to working at that clothing store, Sandy also drove a school bus. She's the type of person who remembered everyone's name, every single one of the kids' names, and is just a super warm and kind woman.
What happened in Poughkeepsie NY on January 25, 2001?
Think of this woman, waking up on January 25, 2001, to find her son's bed still made. To see that he had not come home that night. What happened between the time he left the house on the night of January 24, 2001, until the time the Town of Poughkeepsie Police found his car, with his wallet in it, parked at Spratt Park, Wilbur Blvd in Poughkeepsie later in the day on January 25, 2001?
Does someone know and they are not coming forward?
Tony would be 53 now. Would he have gotten married, had kids? Made his parents grandparents? His sister an Auntie?
Who has any information about the disappearance of Anthony "Tony" Urucioli?
Twenty-two years and still no one has come forward with any information. The Town of Poughkeepsie Police are still accepting tips and any information on this, and many other Missing Persons cases.
What do you know? Help get closure for this family. Help bring one mom's smile back. It has been twenty-two years, doesn't she deserve to know what happened?
Here are more than 50 children who have gone missing in New York State
Close to 50 children from New York State and the Hudson Valley have recently gone missing. You can help a New York family get reunited with a missing loved one.
These YouTubers Have Tried to Help Solve Another Missing Persons Case
Adventures with Purpose, a famous YouTube channel with over 2.02M subscribers, was in Rome New York to try and solve a missing teen report from 1990 of Mark Seelman and Douglas Goodwin. You can
watch the episode on YouTube here
.
Here are even more faces of children who have been reported missing in New York State
As of August 2, 2022, there are 36 children missing in Upstate New York. These are those children.