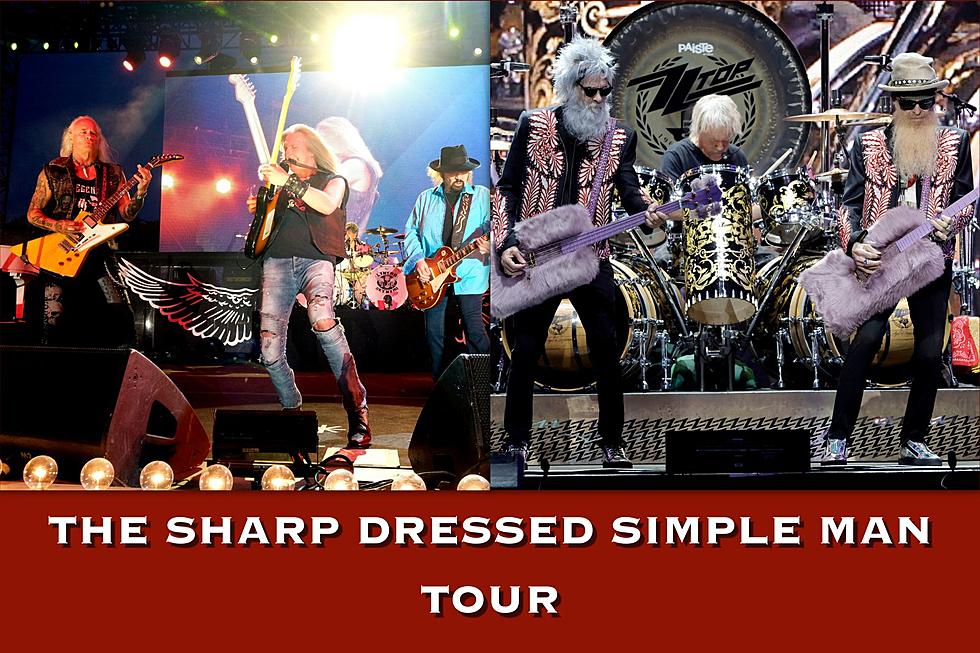 WPDH Presents: Lynyrd Skynyrd & ZZ Top at Bethel Woods; Enter To Win Tickets
Getty Images for Stagecoach, Getty Images for Crossroads Guit
Lynyrd Skynyrd and ZZ Top have announced that they are bringing their "Sharp Dressed Simple Man" tour to Bethel Woods August of 2024, and you can win a pair of tickets to the concert!
Lynyrd Skynyrd Celebrate 50 Years
Rock & Roll Hall of Famers Lynyrd Skynyrd is celebrating the 50th anniversary of their smash-hit debut album Pronounced 'Lĕh-'nérd 'Skin-'nérd. The band from Jacksonville, Florida has garnered a multi-generational fan base with their over 60 albums, billions of streams, tens of millions of records sold, and continuous touring.
Former members Ronnie Van Zant, Gary Rossington, Allen Collins, Steve Gaines, Ed King, Billy Powell, Bob Burns, and Leon Wilkeson alongside others will forever remain significant contributors to this indelible repertoire and the band's colorful history. Today, Lynyrd Skynyrd rocks on with a current line-up featuring Johnny Van Zant, Rickey Medlocke, Damon Johnson, Mark "Sparky" Matejka, Michael Cartellone, Keith Christopher, Peter Keys, Carol Chase and Stacy Michelle.
Ronnie Van Zant said,
"It's about the legacy of Lynyrd Skynyrd, and what it stands for, what the fans are all about. There's nothing like getting out there playing a great show with Skynyrd and seeing people love this music."
ZZ Top Continue to Dominate Rock n Roll
Fellow Rock & Roll Hall of Famers ZZ Top have Lynyrd Skynyrd beat by a couple of years. Forming in Houston Texas in 1969, ZZ Top has become synonymous with their bluesy and rhythmic stylings, sly and humorous lyrics, captivating live shows, and their matching appearances. The band has released 15 studio albums and have sold over 50 million albums worldwide.
For 51 years, they comprised vocalist-guitarist Billy Gibbons, drummer Frank Beard and vocalist-bassist Dusty Hill, until Hill's death in 2021. In 2015, Rolling Stone ranked Gibbons the 32nd greatest guitarist of all time. The band members have supported campaigns and charities including Childline, St. Jude Children's Research Hospital, and a fundraiser for the Delta Blues Museum.
Outlaws Join Lynyrd Skynyrd and ZZ Top at Bethel Woods
Known for their hits "There Goes Another Love Song" and "Green Grass and High Tides," Outlaws is an American Souther Rock Band. Fans also enjoy their 1980 cover of the Stan Jones classic "(Ghost) Riders in the Sky."
Win a Pair of Tickets to See Lynyrd Skynyrd and ZZ Top at Bethel Woods
Lynyrd Skynyrd & ZZ Top with special guest The Outlaws will play Bethel Woods on Friday, August 24th, 2024 starting at 6:30 PM. For more information on that show, you can visit Bethel Woods' website. Otherwise, you can enter to win a pair of tickets to the show below!