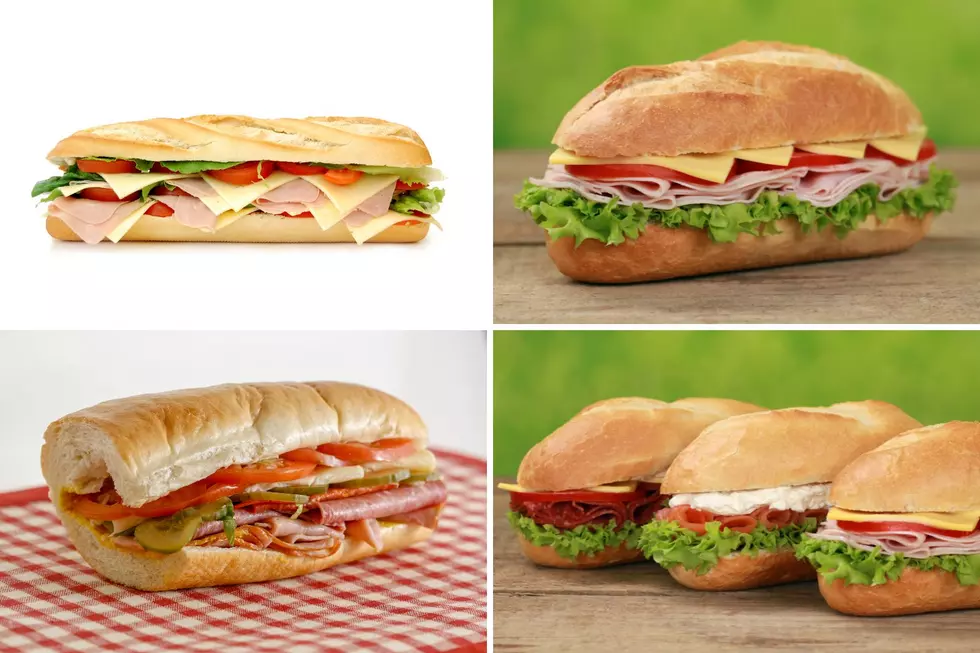 The Hudson Valley Needs This Sandwich Shop NOW
Canva
Why does the Hudson Valley NOT have one?
Over the last few years, the Hudson Valley has been lucky enough to see one of the best names in sub sandwich shops open new locations in Orange and Dutchess counties.
Jersey Mike's currently has 5 stores open in the Hudson Valley with locations in Newburgh, Middletown, Central Valley, Fishkill, and Poughekppesie.
Jersey Mike's Loves the Hudson Valley
Jersey Mike's has become so popular in the area that they are getting ready to open two new locations soon, both being located off the heavily traveled Route 9 with one store in Wappingers Falls and another one in Poughkeepsie near Marist College. If you've never tried Jersey Mikes before you have to try the #13!! When you order it make sure you get it "Mike's way." The oil and vinegar make the already great sub even better...LOL!
I've said it numerous times, they do subs better than most, but some folks say there's another sandwich shop that could give them a run for the money but we don't have any in the Hudson Valley!
Jimmy John's
Many say that the one chain sandwich shop that is just as good, if not better than Jersey Mike's is Jimmy John's.
I can't be fair in comparing the two because I've never tried Jimmy John's before because we don't have any of them near us, but a few friends have said nothing but great things about them. They say there are a few things that make them better including the bread they use and the sprouts they use on some subs instead of lettuce. HMMMM...sprouts???
According to Jimmy John's website, "we make 'Freaky Fast' sandwiches using only the freshest ingredients. Quality is our way of life. That's why we spend six hours slicing and baking every day to make tasty sandwiches in just 30 seconds or less."
Are There Any Jimmy John's in New York?
Yes, Jimmy John's has 10 stores scattered across New York but none anywhere near the Hudson Valley.
They have stores in Brooklyn, Cicero, East Syracuse, Guilderland, Ithaca, New Hartford, Rochester, Syracuse, Utica, and Vestal but not one single Hudson Valley location! You would think with the success of Jersey Mike's someone would have thought to bring a Jimmy John's to Route 9 somewhere, right?
Will Jimmy John's be Coming to the Hudson Valley Soon?
Unfortunately as of today, there are no plans for a Jimmy John's to open anywhere near us anytime soon but I promise that if I happen to hit this week's Mega Millions jackpot one of the things I plan to do is to bring a Jimmy John's to the Hudson Valley!!...LOL!!
Have you ever tried a Jimmy John's sandwich or wrap? Are they any good? Let us know!!!
15 of the Hudson Valleys Favorite Places for Lunch
Some of the Hudson Valley's favorite places to have lunch.
5 Amazing Sandwiches Available in Dutchess County