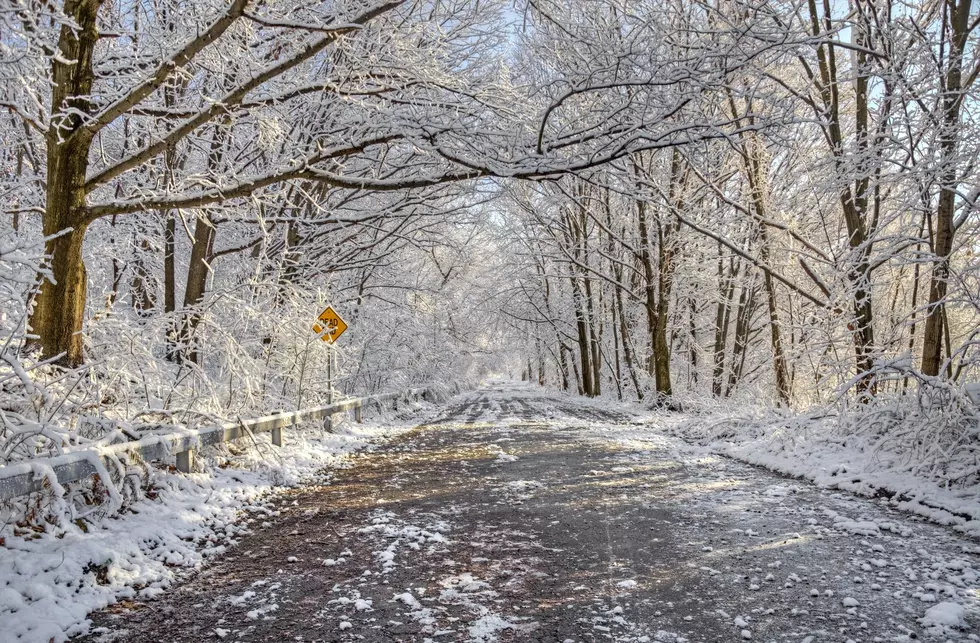 It Snowed in Ulster County This Week
DenisTangneyJr
Didn't we just jump into fall? How are we already talking about snow.
Rumor has it the Hudson Valley will be getting hit with snow before December. Unscientific reports tell us that we could possibly see our first significant snowfall on November 30th.
With that being said, one part of the Hudson Valley/Catskills saw some snow THIS WEEK.
Hudson Valley Weather shared a video on their Facebook page from their friends at Upstate Adventure Guides of snow fall in Shandaken. The video was filmed on Slide Mountain and at about 3700 feet up. Considering the wet and cold weather we were having on Wednesday and Thursday, snow that high up makes sense.

It's still scary to think about though.I don't think any of us are ready for snow just yet. Just let us get through Thanksgiving before the first flakes fall.