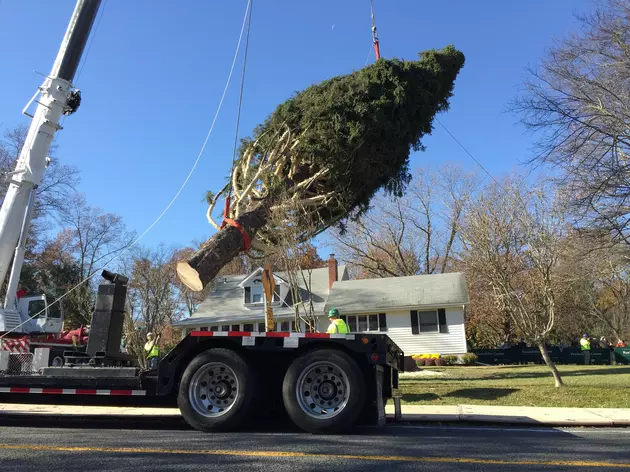 How to Watch the Rockefeller Xmas Tree Get Cut Down in Newburgh
Jackie Corley, Townsquare Media of the Hudson Valley
The Rockefeller Christmas Tree is being cut down in Newburgh this morning. Here's how you can watch it get hauled away.
This year's most famous Christmas tree will be coming from the Hudson Valley. Just three years ago another local family was picked to supply the famous tree. In 2015 Al Asendorf and Nancy Puchalski from Gardiner became household names after their Norway Spruce was chopped down and hauled down to 30 Rock. A huge crowd gathered to watch the event and see something that just doesn't happen every day in the Hudson Valley.
If you want to be a part of the excitement this morning, crews will begin to remove this year's Rockefeller Center Christmas Tree at the home of home of Shirley Figueroa and Lissette Gutierrez in Wallkill.
Saws are scheduled to start cutting the tree at 9am, but if you want to get a good view from behind the safety barricades, you should plan on being there a little earlier. The home is located at 617 State Route 32 in Wallkill.
If you do happen to witness the tree removal this morning, we'd love to see your photos and video. You can share them with us on our Facebook page or through our free mobile app available on Google or iTunes.