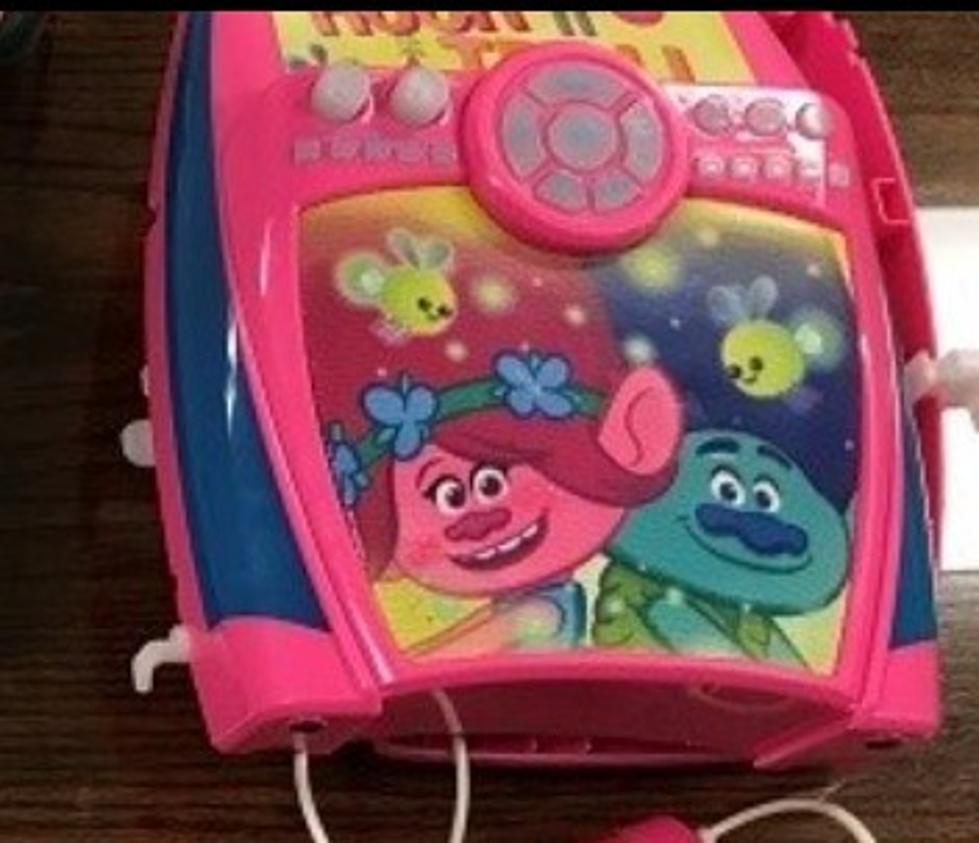 320 Doses Of Heroin Found In Child's Toy In Upstate New York
Columbia County Sheriff's Office
Police were shocked to find 320 doses of deadly drugs hidden inside a child's toy in the upper Hudson Valley.
On Wednesday, Columbia County District Attorney Paul Czajka announced that two men pleaded guilty after heroin and a stolen gun were found inside a child's toy during a traffic stop in 2019 pleaded guilty in Columbia County Court.
Heroin Found In Child's Toy In Columbia County, New York
In March 2019, the Hudson City Police Department and the Columbia County Sheriff's Office stopped a car on Columbia Street.
Police soon found 320 individual doses of heroin hidden inside a child's karaoke machine.
A loaded stolen 38 caliber Smith & Wesson revolver was also recovered. The gun was stolen from Lexington County, South Carolina, officials say.
For all the news that the Hudson Valley is sharing make sure to follow Hudson Valley Post on Facebook, download the Hudson Valley Post Mobile App and sign up for the Hudson Valley Post Newsletter.
As a result of the stop, cousins Dorian Carr, 41, and Austin Carr, 28, both from Brooklyn, were arrested.
Brooklyn Men Plead Guilty After Heroin Found In Karaoke Machine In Hudson, New York
On Wednesday, Austin Carr pleaded guilty to all counts. He pleaded guilty to criminal possession of a controlled substance with intent to sell; criminal possession of a controlled substance and criminal possession of a weapon.
Dorian Carr pleaded guilty to criminal possession of a controlled substance.
Austin is expected to be sentenced to 3.5 years in prison.
Dorian will likely receive 5 years of probation. He was previously convicted for DWI in Hudson, New York in 2018 and criminal possession of a controlled substance in Warran County in 2002.
Travel To 10 Different Countries Without Leaving New York State
Are you ready to travel to 10 different countries without ever leaving New York State?
Nearly 50 Children Have Recently Gone Missing From New York State
Close to 50 children from New York State and the Hudson Valley have recently gone missing. You can help a New York family get reunited with a missing loved one.
Did You Know? Over 100 Fun Facts About the Hudson Valley
Did you know that Lucille Ball made her stage debut in the Hudson Valley? How about Philadelphia Cream Cheese wasn't invented in Philadelphia, but in Orange County? Or that a mansion in Dutchess County inspired the expression "keeping up with the Joneses?" Find out about those and over 100 other fun facts about the Hudson Valley.
KEEP READING: See the richest person in every state