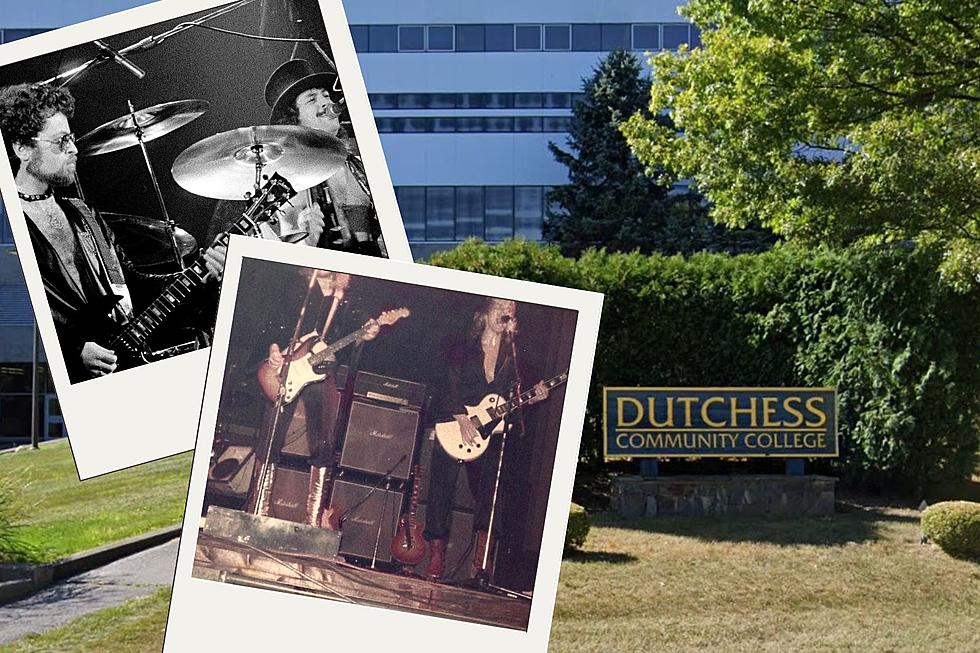 Flashback: That Time Blue Oyster Cult and Styx Played DCC
Photo credit: Jorgen Angel, Getty
Images/Bill Gallagher/Google Maps/Canva
Blue Oyster Cult and Styx played Dutchess Community College on May 2, 1976.
I had always heard stories of this show, but I hadn't even been born yet. As a matter of fact, The Home of Rock n Roll, 101.5 WPDH hadn't even been born yet (WPDH signed on June 1, 1976, about a month after this epic concert took place.)
Blue Oyster Cult had been around for a number of years, but they were about to release the biggest album yet Agents of Fortune, and the lead single "(Don't Fear) The Reaper" was all over rock radio at the time. BOC would start to become a much bigger concert attraction at this time, especially just a few weeks after this DCC concert when the album was released on May 21.
Styx had released their fifth studio Equinox in December of 1975, and had scored a second U.S. Top 40 hit with "Lorelei", their first being "Lady" a couple of years prior in 1973. Tommy Shaw had just joined Styx ahead of the DCC concert and the band was preparing for the release of the album Crystal Ball in the Fall (the album would be Tommy Shaw's recorded debut with the band.)
While looking through the Facebook group If You Grew Up in Poughkeepsie, New York, I stumbled on a post by Rich van Vorhees with a flyer for the concert at Dutchess Community College. Flyer Read: Dr. V Concerts Presents Blue Oyster Cult including Spectacular Laser Light Show plus Styx and Beaver Brown Sunday evening, May 2, 1976 at 7:30 pm at Dutchess Community College's Falcon Hall. Advance tickets were advertised at DCC and Dutchess Tape Centers. Tickets would also be available at the door.
Poughkeepsie area resident Bill Gallagher was at the show and even snapped some photos. He recalls: "A couple photos from that night taken with my kodak 110 instamatic ... Everyone knew what to expect from Blue Oyster Cult but, no one expected the show Styx put on in Falcon Hall."
Without not much local radio play, (WPDH as mentioned wouldn't arrive until a month later.) Stan Beinstein, a one-time sales manager at WPDH recalled: "Oscar Venditti of Dutchess Tape on Hamilton was the promoter. He lost money by a few hundred tickets. The margins were paper thin. I tried to help him but there was no viable radio for this show. I was going into the booking business but a month later I helped Rob Dyson launch WPDH. Figured I would be there for a year. Stayed for 25."
Were you at the Blue Oyster Cult/Styx concert at DCC this week back in 1976?
Blue Oyster Cult Albums Ranked
They have never been a paint-by-numbers rock 'n' roll band.
Styx Albums Ranked
Come sail away as we rank Styx's albums, from worst to best.