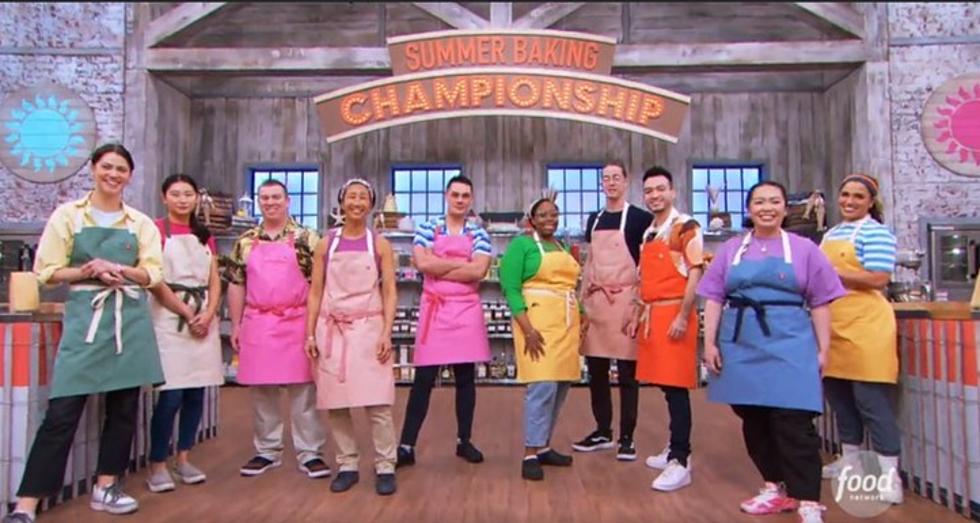 Chefs From Hudson Valley, Upstate New York Battle On Food Network
Food Network/FB
A chef from the Hudson Valley and one from Upstate New York are among a group are hoping to be named a Food Network champion!
In April, the Food Network announced it was expanding it's Spring Baking Championship with a new competition series Summer Baking Championship
"On the newest addition of the fan-favorite Baking Championship franchise, ten talented bakers from around the country tackle unique summer-themed baking challenges featuring the flavors, ingredients, and celebrations of the season for a chance to take home a $25,000 grand prize," the Food Network stated in a press release.
Bakers From Syracuse, Ulster County Competing On Food Network
Ten bakers, including two from New York State and one from the Hudson Valley, were selected for the contest.
Ally Radziewicz from Syracuse, New York and Anrika Martin from Kingston, New York are both trying to be the one baker with the best summertime creations to rise to the top and earn the title of Summer Baking Champion.
For all the news that the Hudson Valley is sharing make sure to follow Hudson Valley Post on Facebook, download the Hudson Valley Post Mobile App and sign up for the Hudson Valley Post Newsletter.
Kingston, New York Baker On Food Network
Martin is the owner and head baker chef at Di Sweet Spot in Kingston.
Di Sweet Spot is known for its "trusted scratch bakery" with "one-of-a-kind wedding cakes," famous rum cakes," and other sweet desserts, according its website.
"Your trusted scratch bake shop providing mignardises, bakery and pastry items! We pride ourselves on bringing you authentic experiences and interactions, valued customer feedback, while integrating our Caribbean roots into our products! So step into the sweet life at Di Sweet Spot," the eatery states on Facebook.
Martin has a "very strong Caribbean background" which reflects in her baking. She received a bachelor's degree for baking and pastry arts at Johnson and Wales University in Providence, RI
How To Cheer On New York State Chefs
The first two episodes premiered on Monday, May 15.
"Viewers are in for a treat as all of summer's refreshing flavors and seasonal ingredients are packed into this competition, making it the perfect kick-off to summertime fun!" Food Network Head of Content Betsy Ayala stated.
If you missed the premiere episodes, both will re-air on the Food Network on Monday, May 22 starting at 7 p.m., before the premiere of episode three at 9 p.m.
New episodes will air on Mondays at 9 p.m.
Jesse Palmer hosts the show with judges Duff Goldman, Carla Hall, and Damaris Phillips.
13 New York Restaurants Make List Of Food Networks Best Pasta In The Country
Food Network recently published a list of the "
98 Best Pastas In The United States
" and honored New York State with 13 shout outs. Even within that shoutouts, Syracuse and Upstate New York had 2 slots.
They broke the list down to specific dishes you can enjoy at these restaurants. Here's those restaurants on the list:
Massive World-Class Dinosaur Theme Park Planned For Hudson Valley
Another Hudson Valley hometown is in the running to be the site of a massive world-class dinosaur theme park.
Where The Hudson Valley Is Gaining, Losing Residents
Most of the Hudson Valley is gaining new residents. How many residents has your county gained or lost?
Nearly 40 Children Have Recently Gone Missing From New York State