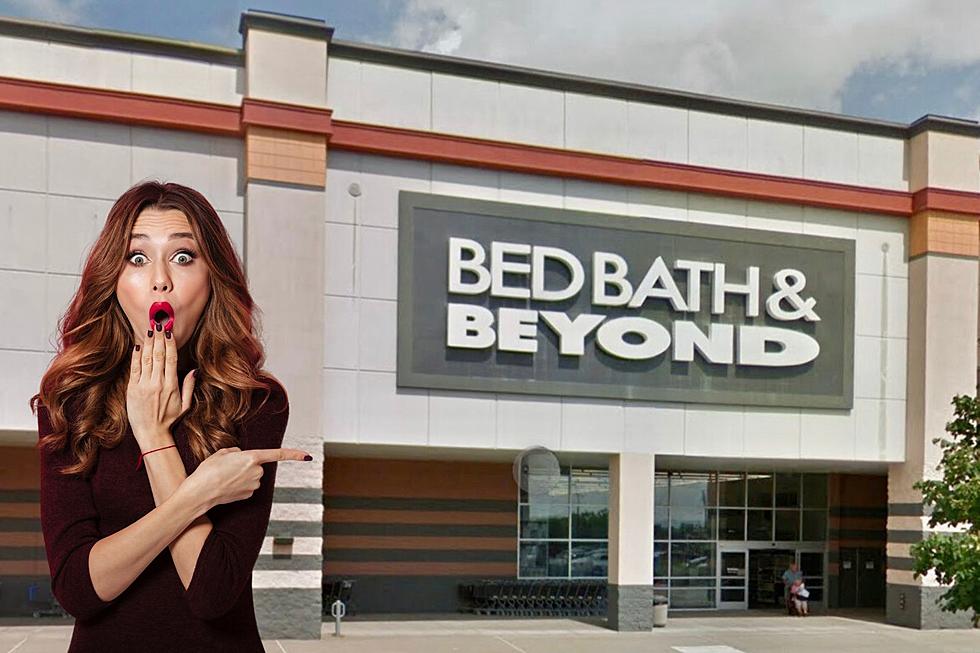 See What's Replacing the Bed Bath & Beyond in Middletown, NY
Canva, Google Maps
Changes have been underway throughout the Hudson Valley. We have noticed some of our favorite businesses closing while new ones open nearby.
In Dutchess County, NY a fan favorite chain store has opened in the Target of a mall. In Ulster County, NY a cat cafe opened their second location there. In Orange County, NY a local grocery store has opened their fifth location and residents have been excited about the news.
However, loyal customers of Bed Bath & Beyond were upset when they heard the news of their stores closing.
What Will Replace These Hudson Valley Bed Bath & Beyond Stores?

Bed Bath & Beyond had something for everyone, there were multiple locations throughout the Hudson Valley. With the closing of Bed Bath & Beyond, Hudson Valley residents were curious as to what would fill the building of this popular store.
Dutchess County and Orange County, NY residents were able to enjoy the convenience of having a Bed Bath & Beyond in their area.
WPDH explained,
"The sign proudly announces that the former Bed, Bath & Beyond will soon become a Spirit Halloween location."
Loyal customers have closure with the Poughkeepsie, NY store being closed and learning about it's replacement but what about Middletown, NY guests?
What Will Replace The Bed Bath & Beyond In Orange County, NY?
Orange County residents have been wondering what will replace Bed Bath & Beyond in a popular shopping plaza in Middletown, NY. For as long as they could remember, it was always a Bed Bath & Beyond so it would seem strange if something else went there instead.
Thankfully, Hudson Valley residents will now know what lies ahead for their shopping plans after Bed Bath & Beyond has closed. Construction has already been underway on site.
A Ross Store Will Replace Bed Bath & Beyond in Middletown, NY

The sign was posted on the old Bed Bath & Beyond building that it will soon be replaced. A Ross store will fill the shoes (or building if you say) of a popular chain store.
Have you ever heard of Ross stores before? They are known for "Ross Dress For Less" bringing bargains and affordable style to their customers.
I researched the closest Ross store in the Hudson Valley area and I found some in New Jersey and Pennsylvania. Does this mean that this Ross store in Middletown, NY will be the only one in the Hudson Valley for the time being? We shall see.
Will you shop at the Ross Store in Orange County, NY? Have you ever been to one before? Let me know below.
18 Most Loved Stores and Restaurants in the Hudson Valley
6 Of The Most Unique Job Opportunities In The Hudson Valley This Season
Along with the start of new beginnings in our area, local businesses are also seeking changes.
There are Hudson Valley businesses that are seeking employees to fill job opportunities throughout different counties. These jobs may interest those who are seeking something different, fun and possibly something they have never tried before.
Looking to make some extra cash this spring and have fun? Look no further.
Here Are The 6 Most Unique Job Opportunities In The Hudson Valley This Season