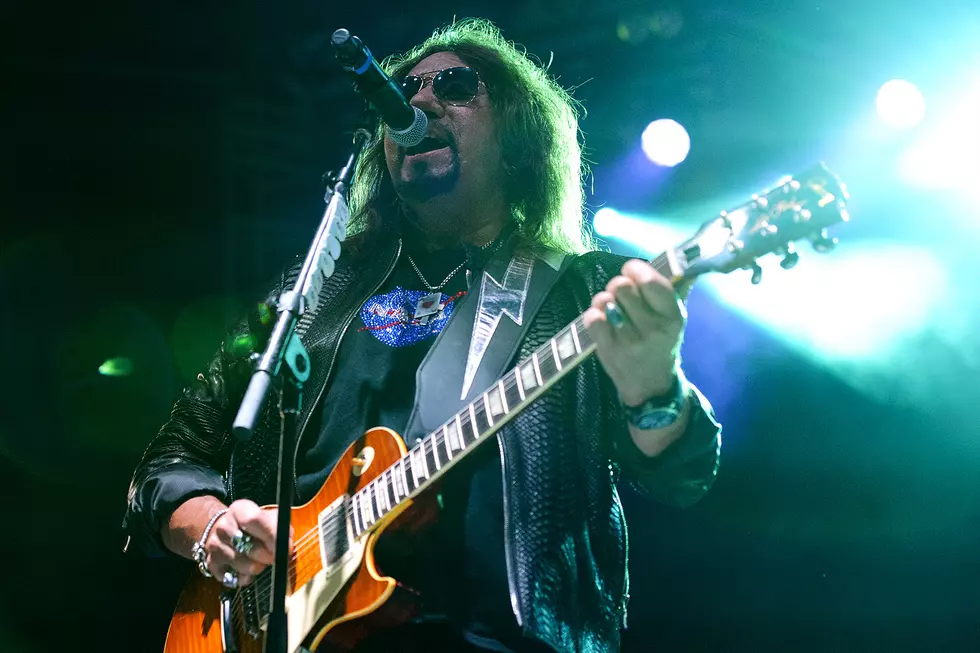 Ace Frehley Gets Lost Following Poughkeepsie Concert
Hannah Foslien, Getty Images
Maybe Ace has lost his 'New York Groove' as the singer got lost driving in upstate New York following his show at The Chance.
Just one day after performing at The Chance Theater in Poughkeepsie on September 28, it seems that Ace Frehley got a little lost while on his way to his next gig in Homer, N.Y.
According to Syracuse.com, Ace's driver stopped and asked a man walking if they were in Cortland or Homer. The man told him they were in Cortland.
At that point, the vehicle did a U-Turn and pulled up to the man. The window rolled down and the man was staring into the face of Ace Frehley, legendary KISS guitarist, who asked him how to get to the Center of the Arts in Homer.
The man, who was caught off guard, as he is a huge KISS fan, told Ace that he knew how to get there but couldn't describe it.
Frehley asked him to hop in and show them, and when the man said he had no way to get back, Frehley said: "we'll worry about that afterward."
The man got Frehley to the venue for his show and declined Ace's offer to go up on stage for a thank you and backstage passes, saying he had to get home and put his granddaughter to bed.
Read more:
BONUS VIDEO