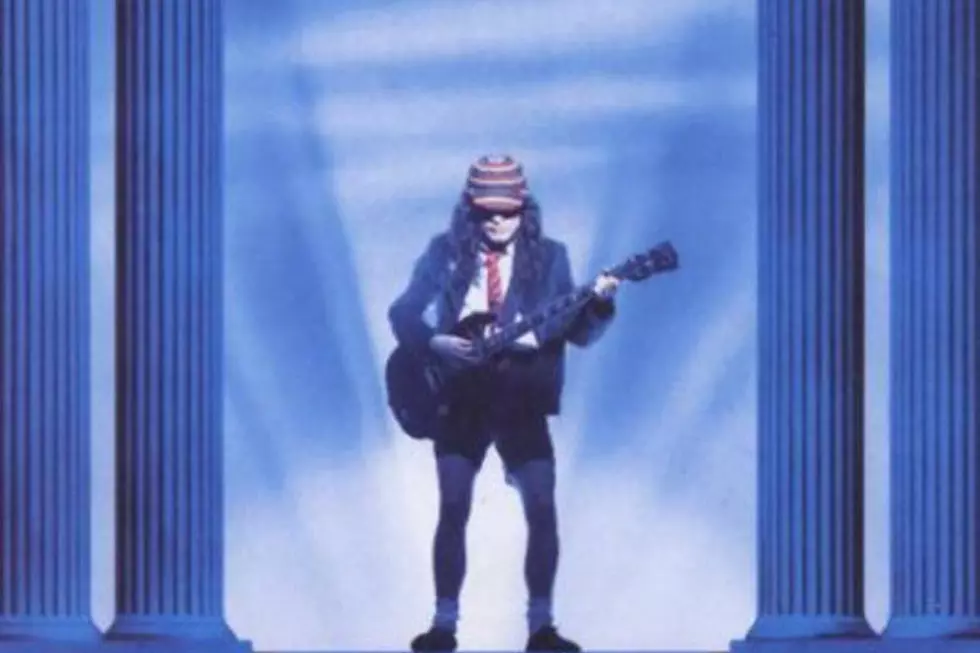 When AC/DC Made a Stephen King Soundtrack
Atlantic
In the time leading up to the release of Who Made Who , the '80s had been a bit of a mixed bag for AC/DC. 
At the start of the decade, not only did the band overcome the sudden loss of original singer Bon Scott, they also released the monster-selling Back in Black, which took the band to a whole new level. Their follow-up record, 1981's For Those About to Rock We Salute You, became AC/DC's first No. 1, but by 1983's Flick of the Switch and 1985's Fly on the Wall, the group's commercial fortunes had turned the other way.
Released on on May 23, 1986, Who Made Who checked in as AC/DC's first pseudo-retrospective and also doubled as the soundtrack to Stephen King's directorial debut, Maximum Overdrive. Landing AC/DC for the soundtrack was a delight for King, who has never shied away from professing his love for the group. 
In an interview with Brian Johnson, Angus Young and Cliff Williams conducted by King, the writer admitted he was a novice when it came to directing films, but he also noted that the band had never undertaken a project like Who Made Who.
Watch AC/DC's 'Who Made Who' Video
"It was an interesting thing," Johnson told King. "It was the first time I've been involved in anything like that. The lads said it was a bit of moving mirror because they had to be watching the clips spot on." Young added: "It certainly was different for us to work with film. It was also good to make a video for 'Who Made Who,' because you have the chance to put your own input into it."
Collecting six previously released AC/DC tracks – "Sink the Pink," "You Shook Me All Night Long," "Ride On," "Hells Bells," "For Those About to Rock" and "Shake Your Foundations" – the album expanded to include a pair of original instrumentals, "Chase the Ace" and "D.T." They also recorded a the title track for the movie.
Who Made Who coincided with the band's reunion with producers George Young and Harry Vanda, who had overseen AC/DC's 1975-78 output. The album peaked at No. 33, and title track became a hit at rock radio. Along the way, Who Made Who set the stage for AC/DC's next studio album, 1988's Blow Up Your Video – their highest-charting record since For Those About to Rock We Salute You, and the record that played a key role in the band's dominance over the next decades.
AC/DC Albums Ranked