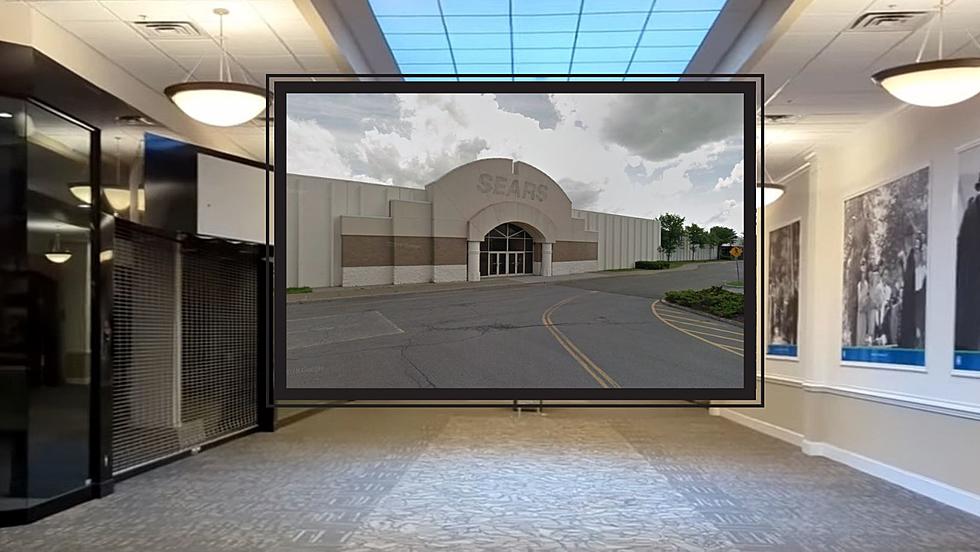 A 2023 Look into the Kingston, New York 'Ghost Mall'
Youtube/Google Maps
Did you know the Hudson Valley is home to an actual Ghost Mall?
Contrary to popular belief (aka, what I thought a Ghost Mall was) it's not a mall that's haunted by spirits. However, it is one that kind of feels like a Ghost Town. While scrolling through social media I came across a Youtube Video titled "Exploring a Ghost Mall: Hudson Valley Mall - Town of Ulster, New York."
The video taken in January of 2023, gives a shocking look at The Hudson Valley Mall in Kingston which used to be the hottest spot in town for adults and teens to hang out and spend their hard-earned money.  One commenter on the Youtube video wrote:
"Wow, this was the place to be when I was a kid! Hard to see it so empty."
Another added:
Use to love going there now it nothing but drs offices.
What in the World is a Ghost Mall?
How can the Hudson Valley Mall in Kingston be considered a Ghost Mall when it has 15 stores still in business?
According to Wikipedia a Ghost Mall is "a shopping mall with a high vacancy rate or a low consumer traffic level, or that is deteriorating in some manner."  They can also be called a Dead Mall or Zombie Mall, but you get the idea.
There are 3 or 4 big stores still in the Hudson Valley Mall, but the Kingston Ghost Mall is mostly filled with smaller businesses. The following businesses are currently in the Hudson Valley Mall, as listed on their website:
Jimmy Jazz
Target
GameStop
NCG Cinema
HVM Dental
Jules Vision Center
Mauceri Muay Thai
Health Quest
Kingston Athletics
Unisex Hair Palace
Innate Movement Parkour
LensCrafters
Dick's Sporting Goods
Boy Scouts
United States Postal Service
The cool thing about the Hudson Valley Mall is that while it is slowly turning into a Ghost Mall, it's using the open space to promote local history and artwork. In the video, you can see student artwork from local Ulster County schools line the walls of what used to be a once popular shopping center.
Should the Hudson Valley Mall Be Replaced?
The creator of the Youtube video, Just Another Guy Talking About Stuff, responded to one of the comments saying "I just hope someone can find more to do with all that space."
With all of those medical offices, why not just turn it into a medical building? What would you do with the Hudson Valley Mall?
While you think about it, take a look at the Poughkeepsie Galleria, which is still up and successfully running, back in the day:
These 40 Flashback Images of the Galleria Will Make You Totally Nostalgic
The Poughkeepsie Galleria has gone through some major changes in the past 34 years. Scroll down for a trip down memory lane. How many of these stores do you remember shopping at?
10 Malls Near The Hudson Valley Ranked From Best to Worst
'Dying' Hudson Valley, New York Mall Now 'Ultimate Destination'