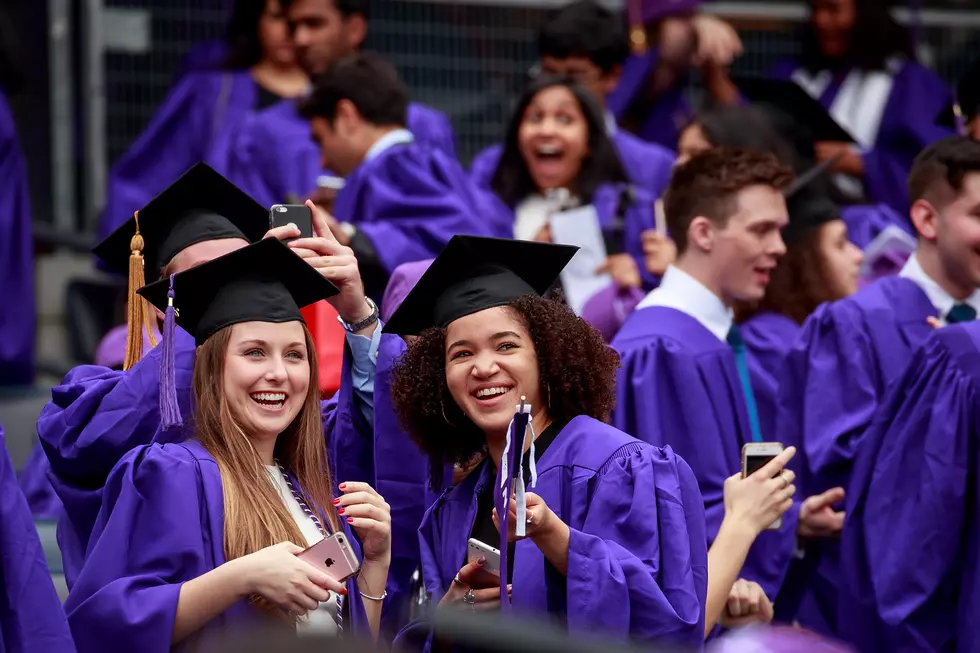 5 Ways To Survive A Hudson Valley Graduation
Drew Angerer/Getty Images
We're in graduation season now. Tons of colleges and high school are lining up their seniors, who are ready to pick up their piece of paper and move on to the next phase of their lives. It's a grand tradition... but it can also be really boring. I mean, sure, it's exciting when it's you or your friend or a family member walking on stage! But that takes up, like, three seconds in a ceremony that can run for hours. What will you do for all that remaining time? Here are some ideas.
1. Count How Many Kids Dab On Stage - It will be a lot. You might think the time of dabbing being popular was over, but once you go to a graduation, you will find that the dab is stronger than it has ever been. All must bow before the Almighty Dab.
2. Memorize All Of 'Hamilton' And Play It In Your Head During The Ceremony - Hamilton is about three hours long, so if you time it right, you might be able to recite the whole thing in your head from the beginning to the end of graduation. (I speak from experience on this, trust me.) If the graduation runs long, start going into the Hamilton Mixtape.
3. Watch The School Principal Get Way Too Upset About A Beach Ball In The Crowd - This is a big, fun day for the kids! Who cares about a beach ball? Why are you shouting, guy?
4. Sneak In A Lot Of Food And Eat All Of It - I'm not talking a little baggie of chips. Bring in a cheeseburger or something. It's a long ceremony. You'll be hungry again by the time you go to graduation dinner with your parents.
5. Push The Conductor Out Of The Way And Start Leading The Orchestra - Turn "Pomp and Circumstance" into a kicking ska jam, it'll be awesome. You might be kicked out, though. Fair warning.
BONUS VIDEO