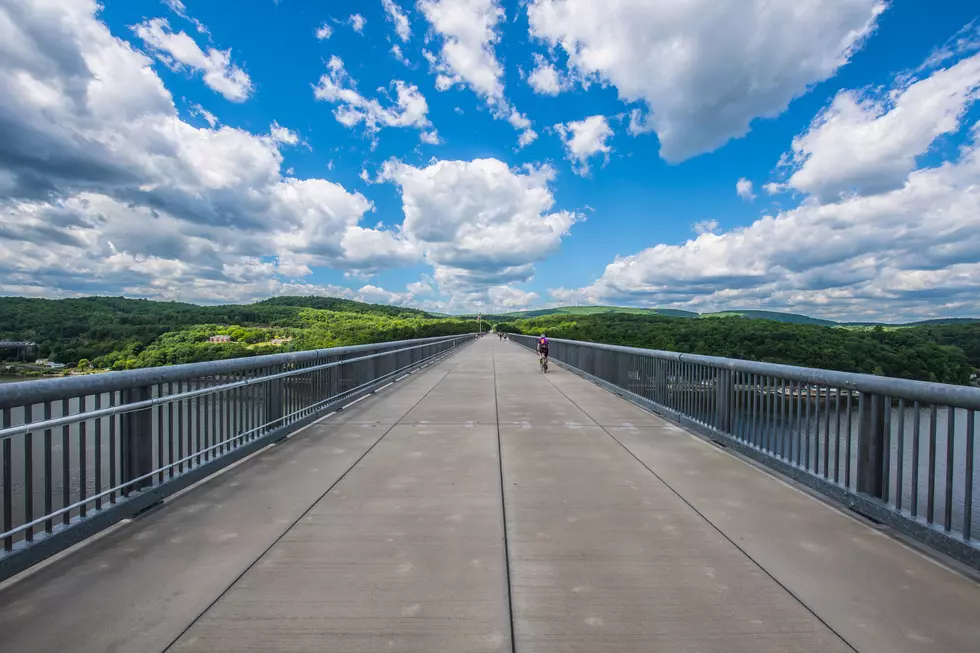 Walkway Over Hudson Closing so 1,500 Motorcycles Can Ride Across
PATRICK TEWEY
This article has been updated to reflect changes made to the event on the Walkway Over the Hudson's website regarding pricing and other information about the event.
The Walkway Over the Hudson will be closing down to pedestrians at the end of the summer to allow 1,500 motorcycles to ride across the river.
In what is being promoted as a "once in a lifetime" opportunity, the Walkway Over the Hudson will be allowing motorcyclists to ride across the pedestrian span on August 24 to celebrate its 10th anniversary. The event will begin on the Highland side of the river where participants will ride 212 feet above the Hudson River to the Poughkeepsie side.
The event is limited to 1,500 motorcyclists who will be charged $40 if registered by July 31. Bike passengers will pay $10 if registered by July 31. Other information is available on the Walkway's website.
As a result of this special event, the Walkway Over the Hudson will be closed to pedestrians on August 24 between 8am and 1pm.  Although the bridge will reopen at 1pm, the bike celebration will continue until 5pm on the Poughkeepsie side. Visitors are likely to experience limited parking and accessibility to the walkway throughout the entire day.
Read more:
BONUS VIDEO