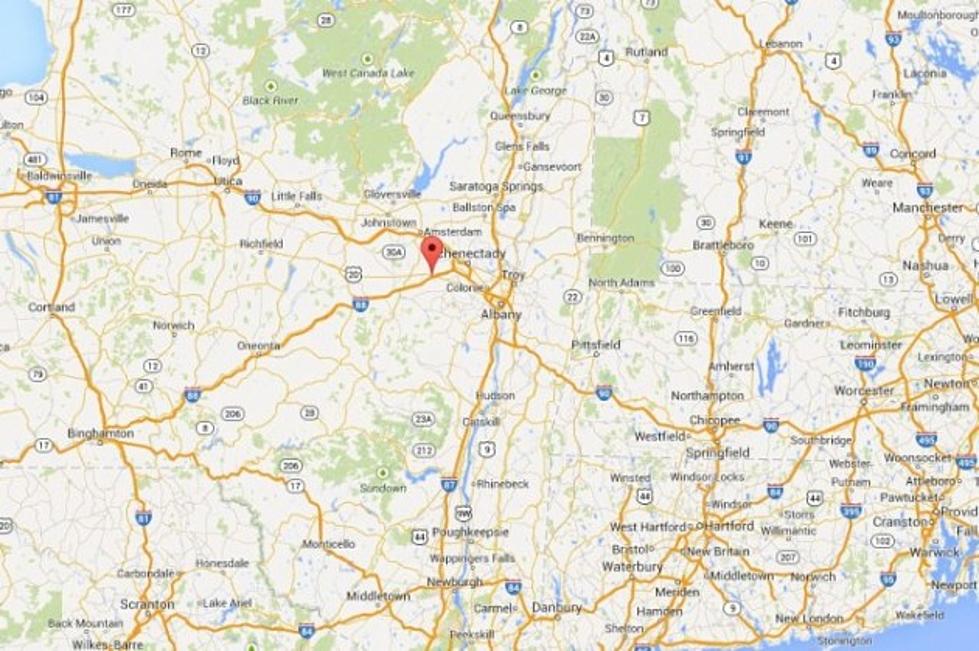 Tornado Reported Near Albany [PICS]
Google Maps
While it's a but outside our listening area, you may have friends or family near the Capitol Region...
A tornado was reported spinning near Duanesburg in New York.
According to the National Weather Service, a tornado warning was issued for Albany, Montgomery, Saratoga, Schenectady, and Schoharie.
The warning was issued at 3:45 p.m. local time.
On Twitter, users said the tornado was located near Duanesburg.
WFMJ meteorologist Eric Wilhelm wrote on Twitter: "3:59pm: Debris being picked up on radar with tornado in Upstate New York, near Duanesburg."
There were reports of damage in Schenectady and Albany counties.