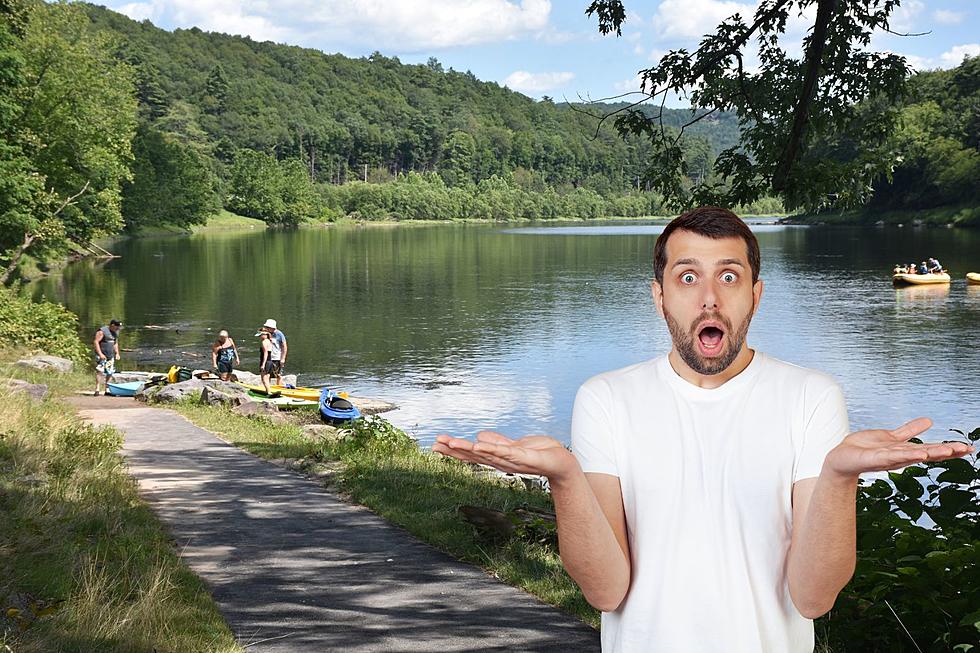 Is Sullivan County, NY Technically in The Hudson Valley?
Canva, Facebook, Sullivan County, NY Government
I have always considered Sullivan County, NY to be a part of the Hudson Valley. This question may depend on who you ask and where they are from however.
Certain maps can give us a better idea if Sullivan County, NY is technically in the Hudson Valley. Without a doubt, the answer to this question from me was, absolutely.
It's also possible to be in three states at once in the Hudson Valley. I have also learned that the Hudson River is an estuary.
Have You Been To Sullivan County, NY Before?

I love visiting Sullivan County, NY in the spring and summer months. It seems as if everything is blooming, there are different bodies of water to take a boat out on or pedal boat with friends.
Local restaurants provide outdoor dining experiences on the water along with ice cream stands that are also open.
White Lake, Wurtsboro and Bethel, NY provide eateries, experiences and activities for all ages. I have learned alot about Sullivan County, NY on my trips to Bethel Woods Center for the Arts. I have spent time at different restaurants and found out about other activities to try in the area.
What Towns And Cities Are Located Within Sullivan County, NY?

According to Geographic.org, there are several towns and cities that exist in Sullivan County, NY.
Have you ever heard of Bloomingburg, Callicoon, Hurleyuville, Liberty or Livingston Manor before? These are some of the many towns and cities that can be found in Sullivan County, NY.
In Wurtsboro, NY, I enjoy visiting Canal Towne Emporium and Crystal Connections. In White Lake, I have been to Sorellas Restaurant and also enjoyed my experience.
I have always considered these cities and towns to be a part of the Hudson Valley.
Is Sullivan County, NY Technically In The Hudson Valley?

I came across a map that didn't show Sullivan County, NY on it and I was surprised. On the map, it showed Lower Hudson Valley, Middle Hudson Valley and Upper Hudson Valley.
According to the National Park Service,
The Lower Hudson Valley can be referred to as Rockland and Westchester counties while Middle Hudson Valley is known as Orange, Putnam, Dutchess and Ulster counties. The Upper Hudson Valley would include Greene, Columbia, Albany and Rensselaer counties.
Therefore, the National Park Service does not mention Sullivan County, NY on the map.
Who's Correct, The National Park Service Or The Deparment Of Environmental Conservation?

The Department of Environmental Conservation also known as the DEC shared information about Sullivan County, NY. 
According to a map, the DEC considers Sullivan County, NY as the lower Hudson Valley region. Those who are inerested in this debate can see additonal information on their website.
It's been an ongoing debate of where the Hudson Valley begins and where it actually ends. I believe that this is based on personal preference along with Sullivan County, NY being in the Hudson Valley. What do you think? Tell us more below.
5 Best Hudson Valley Lakes & Ponds Where Swimming is Allowed
Summer is here, and they are plenty of places to stay cool and swim in the Hudson Valley!
5 Must See Scenic Drives In The Hudson Valley
When was the last time that you took the scenic route or the back road? There's something so peaceful about taking in the views of the beautiful farmland and the smells of fresh grass with the windows down.
The next time that you're out for a drive, take one of these scenic routes to capture the beauty of the area that we get to call home.
.