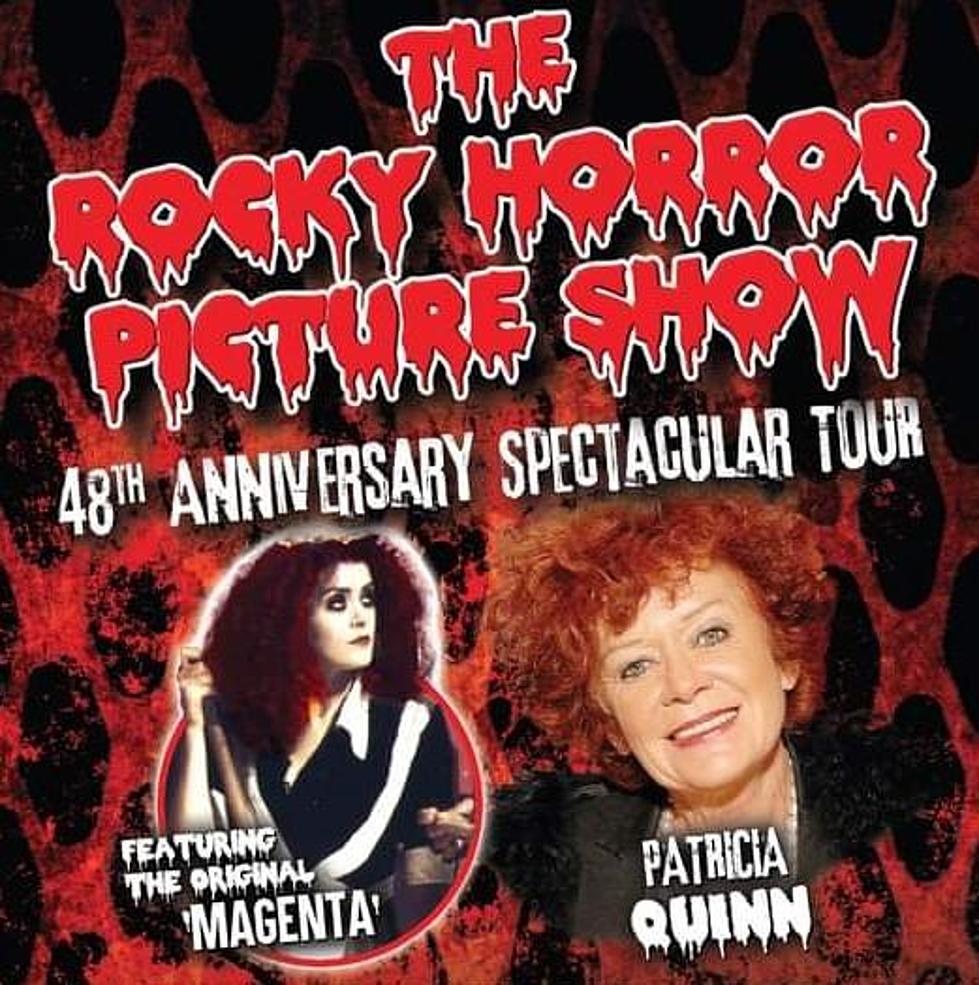 Rocky Horror Star Appearing at Anniversary Show in Hudson Valley
OME Events
Rock Horror Picture Show 48th Anniversary Spectacular tour stop will feature an appearance by Actress Patricia Quinn, the original 'Magenta'.
Let's do the Time Warp again!  The 1975 indepentant musical comedy, horror film based on the 1973 musical stage prodcution The Rocky Horror Show paid tribute to the science fiction and horror B movies of the 1930s through to the early 1960s. The film stars Tim Curry, Susan Sarandon and Barry Bostwick and is narrated by Charles Gray, with cast members from the original Royal Court Theatre, Roxy Theatre, and Belasco Theatre productions, including Nell Campbell and Patricia Quinn.
The story centres on a young engaged couple whose car breaks down in the rain near a castle, where they seek a telephone to call for help. The castle or country home is occupied by strangers in elaborate costumes celebrating an annual convention. They discover the head of the house is Dr, Fank N. Furter an apparently mad scientist who actually is an alien transvestite from the planet Transsexual in the galaxy of Transylvania, who creates a living muscle man named Rocky in his laboratory.
The Rocky Horror Picture Show 48th Anniversary Spectacular Tour Coming to Area
OME Events is set bring The Rocky Horror Picture Show 48th Anniversary Spectacular Tour to Sugar Loaf Performing Arts Center in Chester, NY October 23, 2023 at 8pm.  See the original unedited movie with a live shadowcast: Apoca-Lips and audinece participation plus a VIP Meet & Greet, costume contest and more.
Actress Patricia Quinn, best known for her role as Magenta in The Rocky Horror Picture Show, and the original stage play from which it was adapted, will be appearting at the event. Get tickets and info here.
Town of Chester Police Officers Get in On 'First Day' Fun