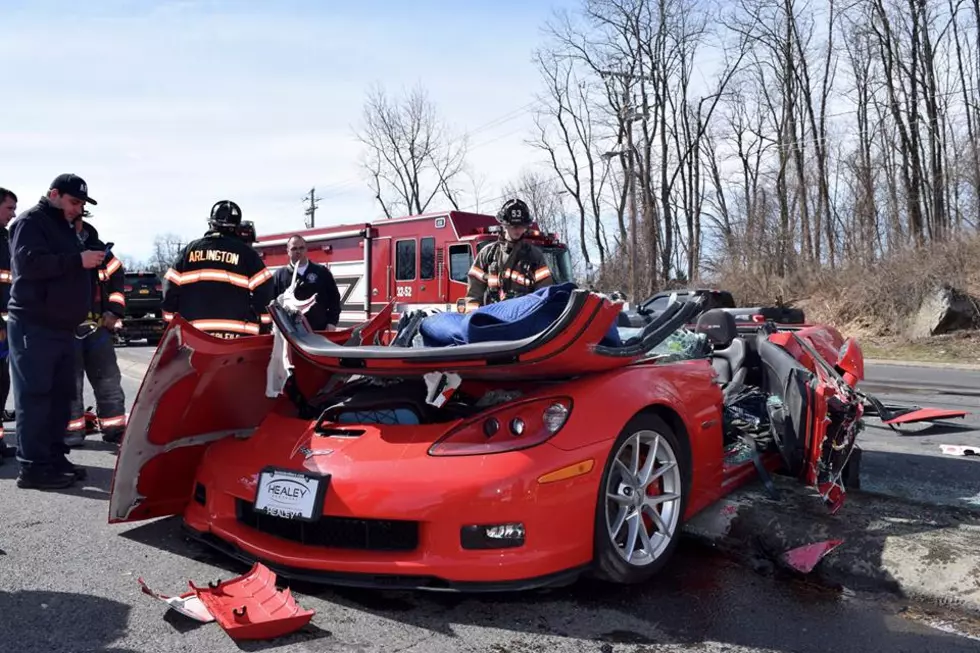 Police: Corvette Loses Control on Route 9 [PHOTOS]
Photo Credit: Stephen Oestrich
Corvette
More details have been released regarding the serious crash that occurred on State Route 9 Thursday morning.
The Town of Poughkeepsie Police Department is investigating three-car personal injury motor vehicle accident Thursday at approximately 11:24 a.m.
The accident occurred on South Road (State Route 9) just north of Spring Road.
A 2013 Chevrolet Corvette operated by a 57-year-old Highland Mills man was traveling northbound on Route 9 when the operator lost control of the vehicle and drove over the concrete median of Route 9, colliding into a southbound vehicle, a 2014 Jeep Cherokee, operated by a 54-year-old Hyde Park woman.
A third vehicle, a 2011 Toyota Camry, operated by a 66-year-old Poughkeepsie man was struck by a tire that broke off the Corvette.
The two occupants of the Corvette sustained injuries in the crash. The driver's injuries were deemed serious in nature. The driver of the Cherokee sustained non-life threatening injuries.
The driver of the Camry was not injured. All of the injured were transported to area hospitals by ambulance.
Two northbound lanes and two southbound lanes were of South Road were closed while the investigation took place. All lanes were re-opened at around 3PM..
Anyone who may have witnessed the accident is asked to contact the Town of Poughkeepsie Police Traffic Enforcement Unit at (845) 485-3680.