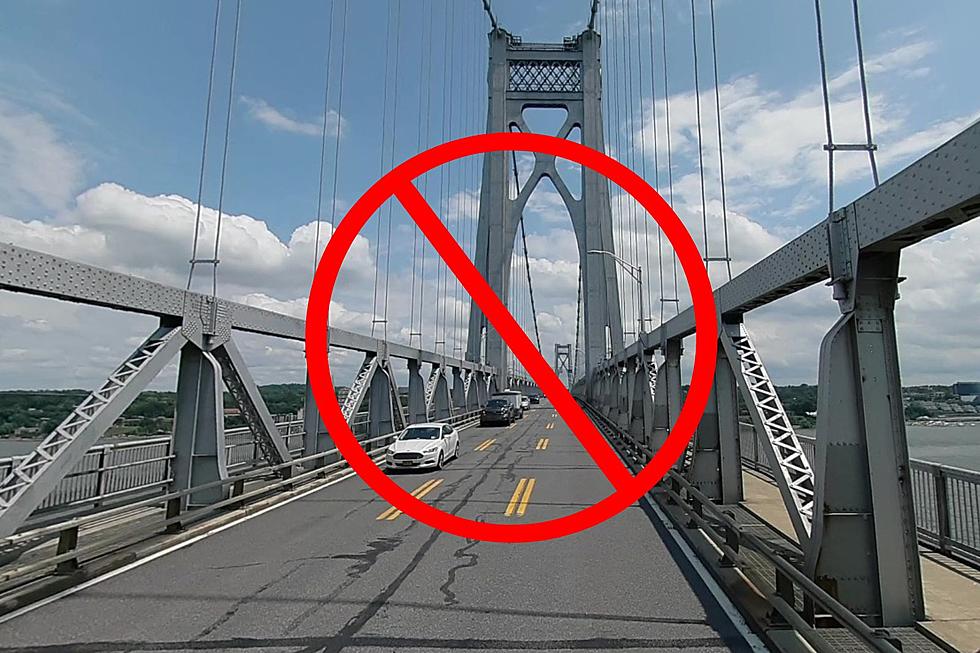 Know When these "Unusual" Vehicles Can Legally Cross HV Bridges
Google/Canva
The New York State bridge Authority (NYSBA) wants to make sure drivers are clear when... and where... they can cross Hudson Valley bridges, especially if they're operating an "unusual" vehicle.
"All vehicles considered overweight or in excess of 8'6" wide shall be deemed 'unusual'... and will need to apply for a crossing permit", read a recent post by the NYSBA. Not only do these vehicles need special permission to cross local bridges, but there's time restrictions, too. The information can also be helpful for "regular" Hudson Valley commuters who want to avoid potential traffic caused by special vehicle crossings.
Vehicle Restrictions at Newburgh-Beacon, Bear Mountain, & Rip Van Winkle Bridge
"Unusual" (read: oversized) vehicles are prohibited from crossing both the Newburgh-Beacon and Rip Van Winkle Bridges during both morning and evening rush hours, defined as 6:30am-8:30am and 4pm-6pm. The restrictions are virtually the same on the Bear Mountain Bridge, where oversized vehicles are prohibited between 6:30-8:30am and 3pm-6pm. The restrictions are tighter in Kingston, NY.
Vehicle Restrictions at Kingston-Rhinecliff Bridge
Oversized vehicles are all-but-prohibited from crossing the Kingston-Rhinecliff bridge during daylight hours. The are prohibited from crossing from 6:30am-6pm, with the exception of two small windows. Oversized vehicles are permitted from 10am-10:30am and 2pm-2:30pm.
Vehicle Restrictions at Mid-Hudson Bridge
The Mid-Hudson Bridge, which features three lanes of traffic that are often modified due to time of day (two eastbound lanes are open in the morning, while two westbound lanes are created in the afternoon), also has significant restrictions. In fact, it's exactly the times when all three lanes of the bridge are being used (6am-9:30am and 2pm-6:30pm) that oversized vehicles are prohibited.
All truck drivers are encouraged to call ahead to the specific bridge office before crossing, no matter the time of day. Find contact numbers for each Hudson Valley, NY bridge here. And if you've ever wondered what it looks like from ON TOP of some of New York's most famous bridges, check out the amazing photos below.
Stunning Photos Taken Hundreds of Feet Above the Hudson
Photographer Dave Frieder has captured images from the top of the Mid-Hudson, Bear Mountain, Verrazzano, Brooklyn, and George Washington Bridges, among others.
5 Things You Didn't Know About Mid-Hudson Bridge
You drive across it often, but what do you know about the Mid-Hudson Bridge? Test your knowledge.