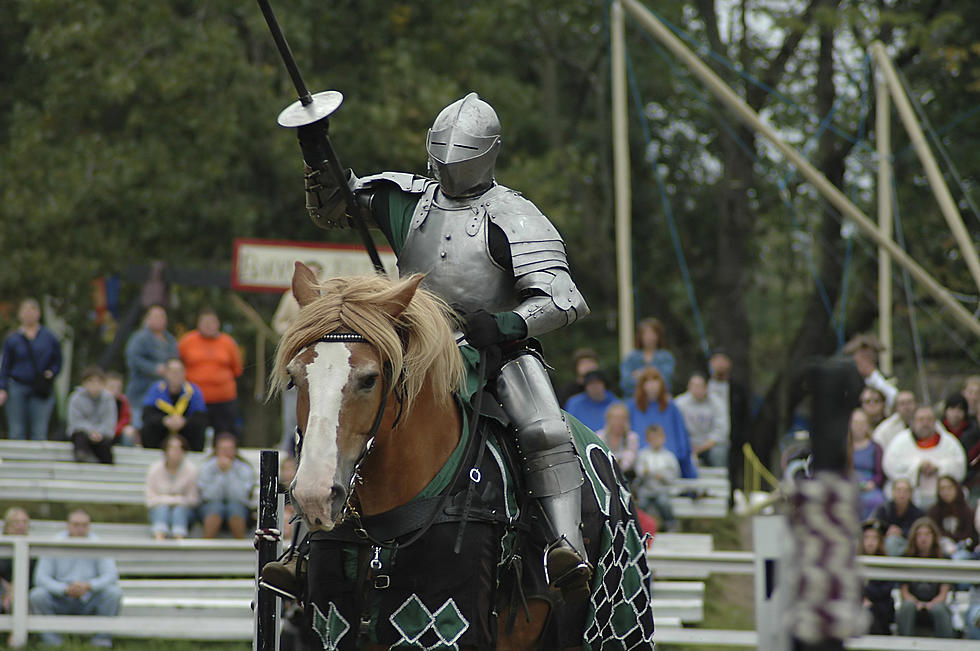 New York Renaissance Faire Set For Opening Weekend
ThinkStock/Sara Robinson
The grand opening weekend of the New York Renaissance Faire is set for this weekend and they're offering up special deals for Hudson Valley kids and teachers. Located at 600 Route 17A in Tuxedo, the Renaissance Faire offers fans an opportunity to visit an authentic 16th century English Village.
2019 marks the 42nd anniversary of the Renaissance Faire in the Hudson Valley and they're pulling out all the stops this year. You can check in on your favorite knights at the daily Joust Tournaments, meet Robin Hood and his Merry Men or feast on delicious food inspired by the era.
This weekend they will be offering up free admission for kids under 12 (with one adult ticket purchase) and teachers will receive a $5 discount with their ID badge. There will be a childrens' costume contest too. The winner will get VIP seating at the 6:00 Joust Tournament along with tickets to return again.
The New York Renaissance Faire will run Saturdays and Sundays (and Labor Day) through October 6th. CLICK HERE for more information.
Read more:
BONUS VIDEO