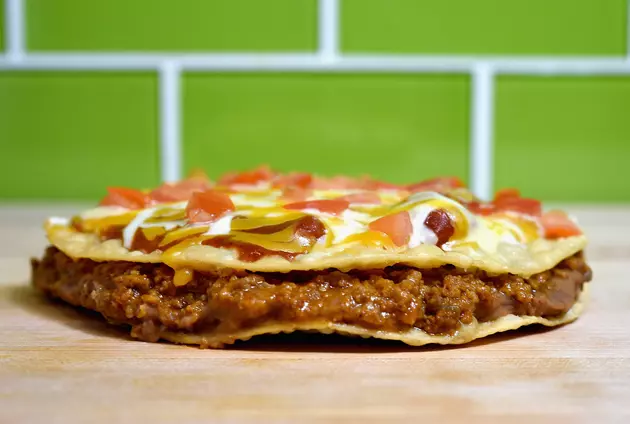 New York State Man Sues Taco Bell Claiming Not Enough Beef
This guy isn't really thinking outside the bun. A New York state man has sued Taco Bell over what he is claiming is false advertising. It appears this gentleman isn't getting quite enough action inside his orders, so he says, and now he wants to take them matter to court.
New York Man Sues Taco Bell Over Alleged Lack of Beef and Other Stuff 
NBC says the plaintiff filed a filed a class action suit against Taco Bell, accusing it of "falsely advertising the amount of beef and ingredients" contained in certain menu items. The plaintiff is seeking at least $5 million dollars for everyone he claims may have bought items since 2020 and felt ripped off.
CNN says the lawsuit was filed in a Brooklyn federal court Monday, alleging that the popular Mexican Pizza he said he ordered "only contained half of the amount of beans and beef advertised online and in-store."
See Also: New York State Man Working at Taco Bell Threw Furniture and Hot Sauce at Co-worker
The suit goes on to accuse other Taco Bell menu items, such as the Crunchwrap Supreme, Grande Crunchwrap and Veggie Mexican Pizza of overstating how much filing is in their items.
CNN says that the plaintiff went so far as to even enclose photos of the advertised products in the lawsuit, side-by-side with photos of the alleged much skimpier and sorry ass looking meals he and other customers actually got.
Taco Bell Locations
Taco Bell has a number of Hudson Valley locations, including three in Poughkeepsie, plus locations in Kingston, Newburgh, Middletown, Fishkill, Chester, Monticello, West Nyack, and New Windsor.
Do You Agree With These Food Choices? An Upstate New York Food Hall of Fame