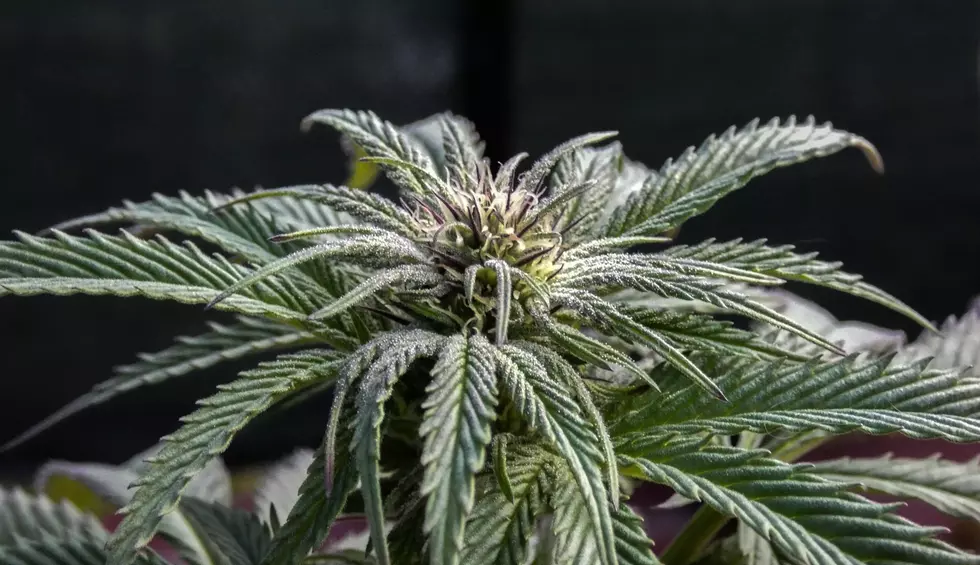 New Lawsuit Halts Opening of New Cannabis Businesses in NY
Photo by Kym MacKinnon on Unsplash
So recently I had written about how a new cannabis company was on the verge of opening its door hear in the Hudson Valley. The new company is called Orange County Cannabis Co and back on August 4th, they held a hiring event where many people were excited about potentially becoming a part of the brand new company.
Recently new information, specifically a lawsuit that was recently filed has put a stop to Orange County Cannabis Co or any new and prospective cannabis business from opening.
Details Behind New Cannabis Lawsuit
First and foremost, I am far from a legal expert, however I will do my best to break down the specifics of the new cannabis lawsuit and how it is that things have gotten to this point.
On August 7, 2023, a New York Judge came down with an order which blocked cannabis regulators from being able to move moving forward with their retail licensing process. The order from the judge stems from a lawsuit that was filled by a group of service-disabled veterans.
The lawsuit the veterans group argues that...
...a priority licensing program for entrepreneurs impacted by marijuana enforcement was unconstitutional.
The order from the court, in favor with the veterans group, has now blocked state regulators from being able to distribute and approve new licenses or grant approval "to those who are already licensed and working toward opening up dispensaries".
New York States Cannabis Licensing Program
In the recent years and months, New York State has ushered in what has been called a "bold" licensing program to go along with its more open stance on the usage of recreational marijuana. In an article from Politico, it states that the program...
prioritized the first dispensary licenses for certain entrepreneurs with past cannabis convictions or immediate family members with past convictions...
However the plan itself has shown to have struggled. Marijuana in New York State was legalized 2 1/2 years ago and in that time only 20 shops have opened their doors. In contrast the state has had a tremendous and thriving amount of unlicensed shops open their doors within the same time frame.
In essence, the lawsuit seems as if it has pitted numerous individuals with entrepreneurial dreams and visions in the cannabis against each other.
What Does Cannabis Lawsuit Mean For the Future?
To sum everything up as easily as possible, until this lawsuit is settled, New York's cannabis businesses both established and seeking to open doors are basically frozen in place.
This past Friday, a hearing was held to determine the next steps for this case. The judge ruled to stay the original order, meaning everything regarding the hold on licenses remained the same.
Further hearings are scheduled to take place again tomorrow. Regardless, until some type of resolution is reached all cannabis companies are currently stuck in limbo, which in return means jobs are on the line the longer the legal process drags out.
A recent report quoted the judge overseeing this case, New York Supreme Court Justice Kevin Bryant. In the report, Justice Bryant makes the distinction that the goal is to ensure that  "everyone flourishes". At the same time, Justice Bryant also indicated that "the outcome is far from certain at this time".
Sneak Peek at Highly Anticipated Hudson Valley Museum
A New Museum Will Open In The Catskills Featuring Hollywood's Biggest Stars
The Borscht Belt Museum will open in Ulster County,NY. This allows for the history of the Borscht Belt to carry on in the Hudson Valley.
While celebrities in the past visited the Borscht Belt region, there will be more involved in the community when this museum opens in 2025.
Fran Drescher And Fellow Celebrities Will Sit On A Hudson Valley Museum Board
Fran Drescher is a celebrity that almost everyone likes. Known for her role as Fran Fine in The Nanny, the world couldn't help but laugh at her jokes, statements, and relatable interactions with other members of the show.
Fran Drescher isn't the only celebrity who will be in the Catskills.
"The museum's list of advisory board members includes Fran Drescher, Harvey Fierstein, Judd Hirsch, Robert Klein and Richard Lewis — a fitting cast for a place where some of the nation's top comedians got their start."
Have You Ever Heard Of The Borscht Belt?
"For generations of Jews in the New York metropolitan area, there was no doubt about the location of those "mountains." Less than 100 miles from the cramped, sweltering tenements of Manhattan's Lower East Side was a lush patchwork of forests, farms and bustling rural towns that hosted a summertime population of nearly a million urban strivers hungry for the clean air, fresh food and familiar camaraderie that even a garment worker or cab driver could afford."
Spending the summer in the Catskills sounds ideal.
"From the turn of the 20th century to the 1970s, more than 1,000 hotels, bungalow colonies, summer camps and boarding houses dotted the Catskill Mountains of southern New York. At first they came by train, and later, by bus and car along The Quickway, now known as Route 17."
Some may know this area or region to be called Solomon County, Jewish Alps or The Mountains. The Borscht Belt was also another term that most people remember the most.
How Can You Visit The Borscht Belt Museum In Ellenville, NY?
I took a day trip to the Borscht Belt Museum in Ellenville, NY. Upon arrival, I was greeted by a humorous sign stating "Come in and schmooze, free admission".
When I entered the museum, I was greeted by a volunteer. I was able to walk around and see memorabilia from the different resorts of the Borscht Belt region and community.
I was also told that this museum is a pop up for now, they will continue to change the set up as well. 2025 marks the year that the Borscht Belt Museum will officially open.
This 'Disgusting' Upstate New York Pizza Will Break Your 'Spirit'
Where The Hudson Valley Is Gaining, Losing Residents
Most of the Hudson Valley is gaining new residents. How many residents has your county gained or lost?