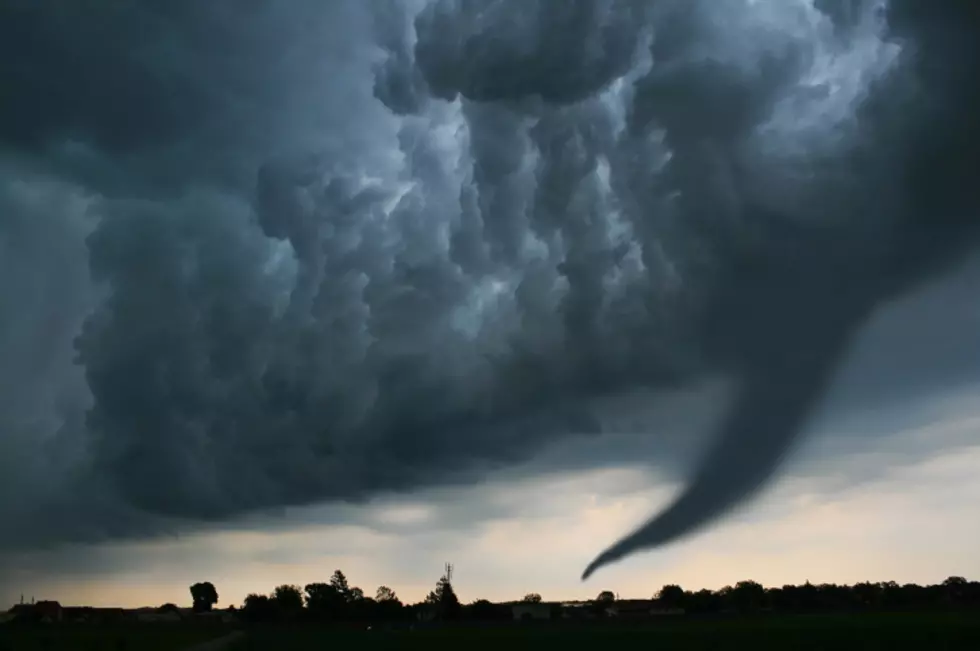 Multiple Tornadoes Touched Down in the Hudson Valley
Daniel Loretto
Thinkstock
Weather experts confirmed multiple tornadoes touched down in the Hudson Valley on Tuesday.
Wednesday morning, Hudson Valley Weather confirmed the National Weather Service sent teams out in Dutchess, Putnam, Orange, Ulster and Columbia counties to survey the damage from Tuesday's storm.
The National Weather Service later announced an EF-2 tornado with estimated peak winds of 110 mph moved through a path of 100 yards in Kent on Tuesday.
Shortly after, officials determined that an EF-1 tornado with estimated peak winds of 100 mph moved through a discontinuous path of 75 yards in Patterson.
At 6 p.m., the National Weather Service determined that an EF-0 tornado with estimated peak winds of 85 mph moved through a path of 674 yards in Newburgh.
At 7 p.m., a tornado was confirmed that traveled from Ulster County to Dutchess County.
The EF-1 twister produced wides of 90 MPH. The tornado started along Route 212 between Woodstock and Saugerties and moved east through the western and southern part of Saugerties before crossing the Hudson River and ending in Tivoli, just south of the Clermont State Historic Site, according to the National Weather Service.
EF-2 tornadoes can cause "considerable damage," according to the Weather Channel. An EF-1 tornado likely brings "moderate damage," while an EF-0 tornado typically brings "light damage."
According to Hudson Valley Weather, there has only been four confirmed tornadoes in Putnam County since 1950, with the last happening in 1990. Two tornadoes touched down in Putnam County Tuesday.
At 6:30 p.m., the National Weather Service confirmed a macroburst occurred in southern Dutchess County, along the I-84 corridor roughly between Beacon, Wappingers Falls, East Fishkill and Hopewell Junction. Estimated wind speeds reached 105 MPH.
The macroburst toppled or uprooted hundreds of trees and some trees fell on structures, officials said.
Meteorologists later confirmed a macroburst impacted the Cherry Hill area near Kent. This macroburst produced winds of 80 to 90 mph and traveled three to four miles
A macroburst is a thunderstorm downdraft affecting an area at least 2.5 miles wide with peak winds lasting 5 to 20 minutes, according to the National Weather Service.
The macroburst is a straight-line wind phenomenon not associated with rotation, which differentiates it from tornadic winds.
Macrobursts can produce as much if not more damage as tornadoes due to the size and scope of a macroburst, meteorologists say.
More announcements are expected later tonight. We will update this story once more information is released.
Below are photos from the storm from across the Hudson Valley