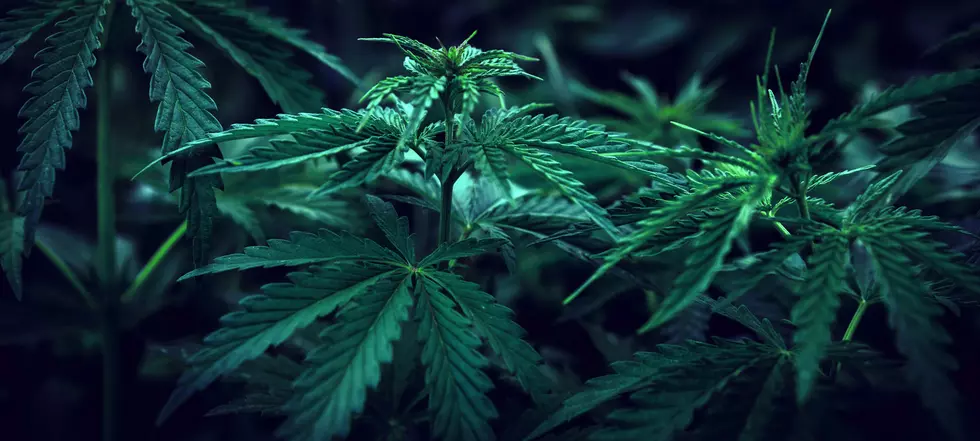 Another New York Marijuana Dispensary Set to Open Very Soon
Governor Hochul announced that New York's second legal pot dispensary is set to open Tuesday, and NBC says this marijuana business will be the first one owned by a New Yorker.  Hochul announced in December that 36 businesses in the state had been granted licenses to begin selling recreational cannabis to the general public, as the long wait finally draws to a close.
Initially, New York's second legal dispensary was to go to Union Square Travel Agency, by the old Chase Bank near the Union Square subway station. Union Square is still set for its soft opening February 13
New York's Next Dispensary
NBC says that Smacked LLC is scheduled for a soft open 10 AM Tuesday at 144 Blecker Street, Greenwich Village. State officials say the soft opening will run through February 20. Gothamist  says that Smacked is opening under New York's social equity program, as a Conditional Adult-Use Retail Dispensary license holder.
See Also: Weed Company Sued Because Customers Claim They're Not Getting High Enough
Sales of cannabis are expected to generate over $1.25 billion, according to  Hochul's executive budget which was released in January 2022.
NBC says an additional 139 licenses will be given in the coming months, as around 900 applicants will wait to learn their fate.
There are still many waiting across the Hudson Valley to when and where the next shops will open.
These 93 Hudson Valley, NY Towns Will Sell Recreational Marijuana
These 104 Hudson Valley Towns Won't Sell Recreational Marijuana
Pot Rains From Skies Over New York
It was some peoples' lucky day, as police say a garbage bag full of weed came raining down from the sky onto a sidewalk in one New York neighborhood. Investigators say a drug deal gone bad is to blame for the curious case of "green rain" in Sunset Park.
News 12 says the meeting took place June 1, 2021 on a rooftop over 8th Avenue. Police say one of the potential customers turned on the seller and pulled a gun. Then, they allegedly attacked the victim, grabbed the big bag full of weed, and then threw it over the nearby rooftop onto the sidewalk.
Surveillance footage shows the trash bag full of weed falling to the area near the street below, with the crop scattering in every direction upon impact. No sooner did it land, three men can be seen gathering parts of the stash, and quickly running off with it like it was Christmas morning.