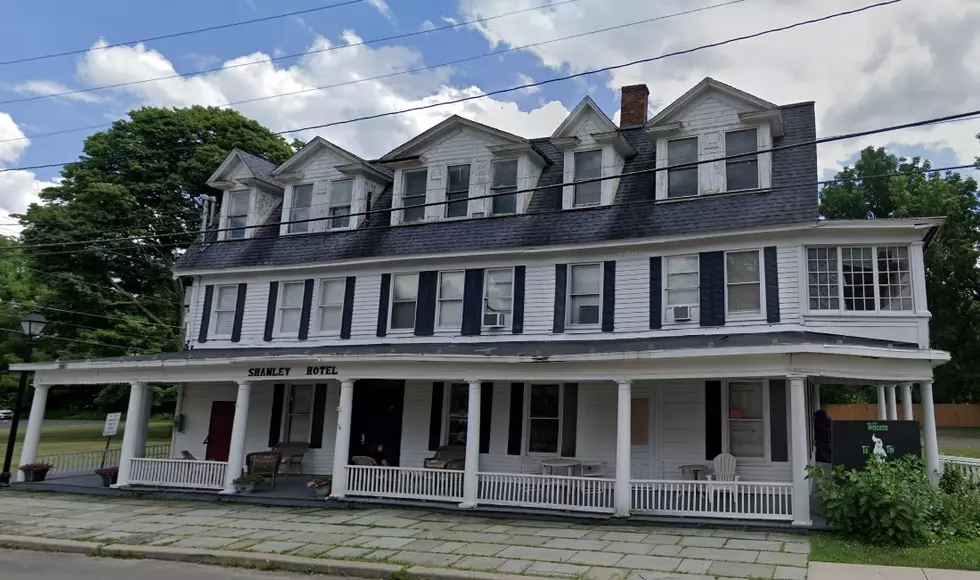 Investigate Haunted Shanley Hotel Day or Night in Napanoch, NY
Google Maps
If you're a scaredy cat like I am, but still interested in the paranormal, a historically haunted hotel is giving you an opportunity to roam the halls in a less scary environment.
New York States Most Haunted Hotel: The Shanley Hotel, Napanoch NY
For the last several years, the Shanley Hotel would invite guests to spend the night at their haunted hotel. Guest described ghostly encounters like apparitions appearing out of nowhere, hair pulling, and voices captured on EMF readers.
However, those investigations would usually include an overnight stay in one of the haunted hotel rooms.
Now if that isn't your thing, the Shanley Hotel teamed up with the Pine Bush UFO & Paranormal Museum to offer Day Tours and Non-Sleepover Mini Investigations. Apparently, this was a popular ask from paranormal fans. The Shanley Hotel wrote on Facebook:
You've asked for it and we've heard you! We are excited to introduce Day Tours and Non-Sleepover Mini Investigations! We have also partnered with the Pine Bush UFO & Paranormal Museum for some amazing package deals!

Dates and availability are extremely limited!
What to Expect at The Shanley Hotel Day Tours and Mini Investigations
Here's what you have to look forward to if you do decide to take a day tour or do a mini investigation:
Public Day Tours include:
2 pm to 3:30 pm tour
- History and Evidence Presentation
 Hotel Walk Through with Tales and Stories of the Hotel
 Use of some of their Paranormal Investigation and Equipment Used
Day tours run from $20-$40 and can be purchased HERE.
Non-Sleepover Mini Investigation:
7:30 pm Arrival. Tour Run from 8 pm until 11 pm.
The investigation consists of:
- Brief History and Evidence
- Paranormal 101
- Staff-led Paranormal Investigation with various Paranormal Equipment
Refreshments (Coffee, Soda, Bottled Water) provided.
Tickets run from $60-$75 and are available now.
I think I'd be down for a daylight tour. Ghosts don't come out in the day time, right?....RIGHT!?
A Peek Inside The Abandoned Camp La Guardia in Chester, NY
Photographer Emma Ferriter and creator of Decaying Hudson Valley shared photos with us of the inside of the abandoned Camp LaGuardia in Chester. There have been reports of preserving the former women's prison and homeless shelter in the near future.
WARNING: Under no circumstances should you enter this property. By doing so you risk bodily harm and/or prosecution for trespassing on private property.
Can You Bare to Visit the Haunted Old Dutch Church Cemetery?
Tour the Haunted Huguenot Street in Ulster County, NY