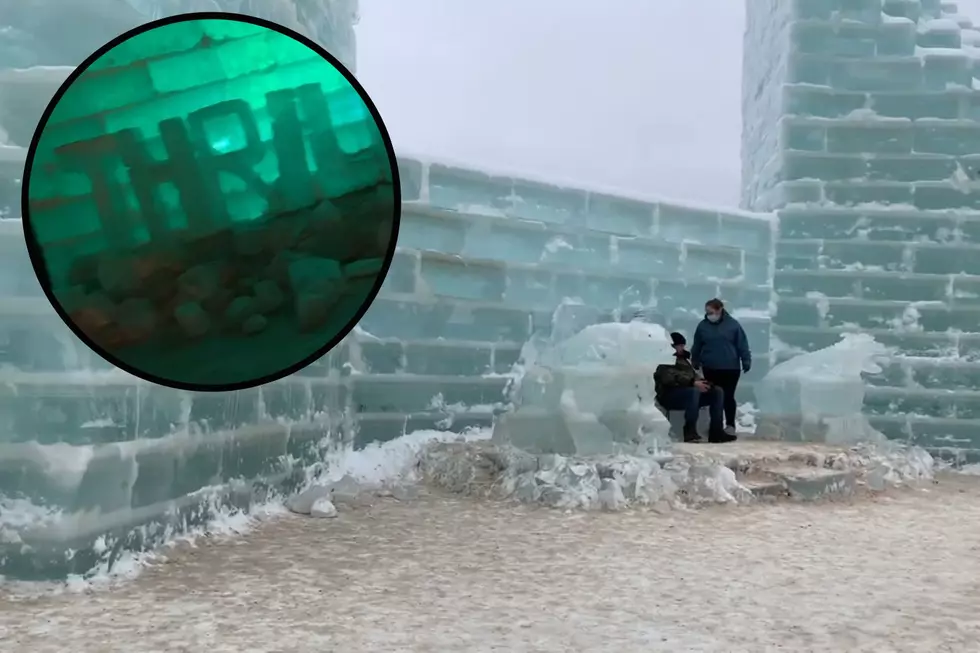 Want Ice and Snow? Head to Saranac Lake
Joan Perl Life in Vermont Youtube /Canva
Preparations are being made for the Saranac Lake Winter Carnival.
Well, the Hudson Valley area may not be getting its share of ice and snow so far this winter season, but in the Adirondacks and Saranac Lake, they've got plenty.
Saranac Lake is making preparations for its annual ice carnival known as the Saranac Lake Winter Carnival, which was first established in 1897. It's the longest-running event of its time, featuring a different theme each year. It has grown into a 10-day festival that includes two parades, sports, performances, and fireworks displays.
The community-driven festival is made possible by volunteers and sponsors, with the centerpiece of the festival being the Ice Palace, built by volunteers.
Saranac Lake Winter Carnival took to social media this past weekend to let everyone know that the Pontiac Bay was cleared of ice and slush in anticipation of the Ice Palace construction.

Roman Theme for 2023 Winter Carnival
The theme for this year's Saranac Lake Winter Carnival is an ancient theme: "Roman Around Carnival."  So get ready to break out the toga, climb on the chariot and head off to the coliseum.
The event takes place Feb. 3rd through 12th 2023.
9 Places to Go Snow Tubing in New York
If you're too uncoordinated to ski, try snow tubing. There are plenty of hills in New York for winter fund.