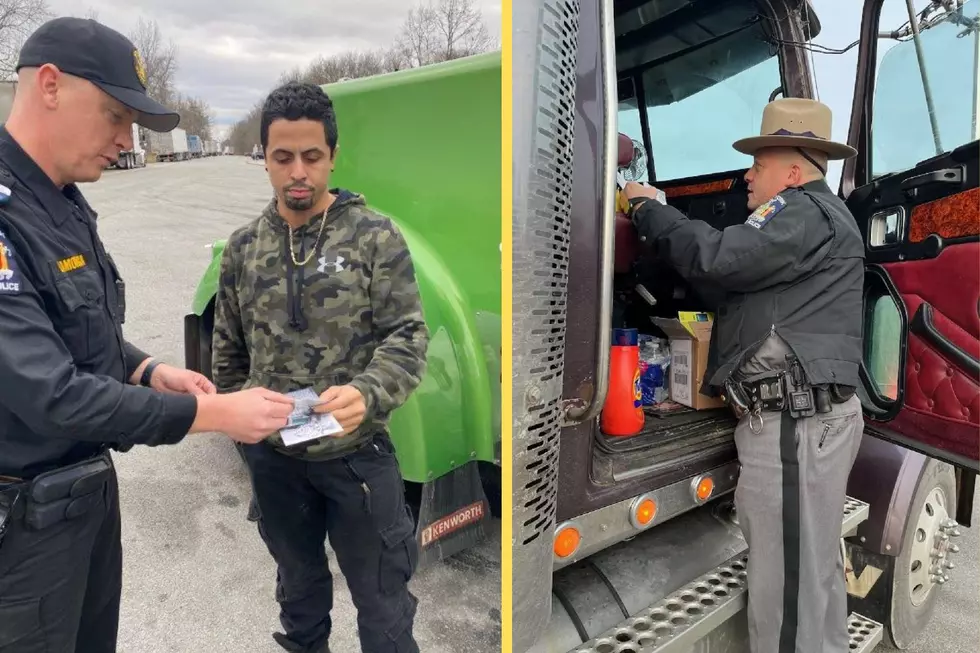 New York Police: Call Us Immediately if You See This
NYS Police via Facebook
New York State Police (NYSP) are out in force this week with a very important message for the public.
Similar to New York City's anti-terrorism slogan, "if you see something, say something", NYSP spent time speaking to commercial truck drivers in the state to share some very important resources in stopping a growing threat in the country. You can help, too.
Fighting Human Trafficking in New York
"This week, members of our Commercial Vehicle Enforcement Unit are participating in a national effort to call attention to human trafficking", began a recent post from NYSP. "Members are educating drivers about human trafficking, and providing a card that contains the number for the National Human Trafficking Hotline", they continued. The education isn't limited to commercial drivers. Here's what to watch out for if you suspect you know a trafficking victim:
The Human Trafficking Hotline can be reached at 888-373-7888. They share that specific signs that should "raise concern" include someone you know being "showered with gifts or money" by someone they met recently, especially if they have entered an "asymmetric" relationship (meaning that there is a large age gap, financial gap, or both between the two parties). That's not all.
Other warning signs include someone you know developing a close relationship with a person they have only talked to online, being pressured to move for a job that refuses to share specific employment details, or if they are offered employment "that seems too good to be true".
Learn more signs to watch out for if you suspect someone is the victim of sex trafficking or labor trafficking here.
Hudson Valley Cities & Towns Ranked From Least to Most Dangerous
Gun Crime Numbers in Hudson Valley Counties Ranked Lowest to Highest