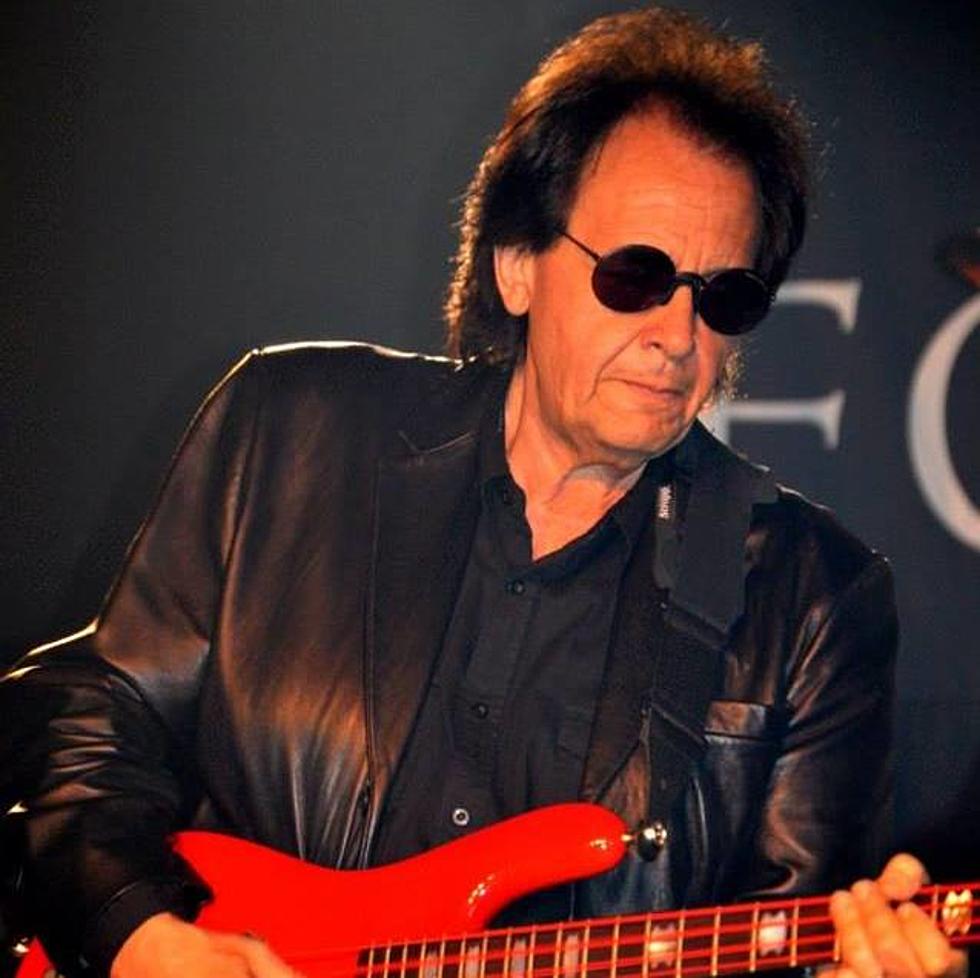 Hudson Valley Mourns the Loss of Iconic Bassist John Regan
John Regan Facebook
The rocker known for work with Ace Frehley and Peter Frampton passed away at 71.
When I think of the many rockers that I've had the opportunity to meet during nearly 30 years doing radio, there's a handful of very talented, and very humble musicians that come to mind. The saying, "one of the nicest guys in rock n roll" gets thrown around a lot when talking about respected people in the music business, but you can't get more truthful when talking about a guy like John "Skinny" Regan.
I had the opportunity to meet John Regan through over 25 years working at WPDH, whether it be with doing interviews for upcoming shows that John would be involved with his various projects, or just sitting down to chat about a charity at the radio station's annual Roofathon event years back, telling people to call in and donate to a worthy cause.
We got the news last week that John Regan had suddenly passed away on Friday, April 7 at the age of 71. No cause of death was given, but the news covered by Ultimate Classic Rock along with numerous other national news outlets sent shockwaves all over the Hudson Valley and beyond.
It was devastating news to hear, as the Hudson Valley has been plagued with so much loss in recent years.
Life and Times of John Regan
John Regan called Wappingers Falls, NY home. Born in Poughkeepsie on October  28, 1951, Regan was a parks commissioner for the village of Wappingers Falls in the early 1990s. He was notable for being a member of ex-Kiss guitarist Ace Frehley's band Frehley's Comet from 1984 to 1990. Regan ran the Frehley's Comet Rock Soldiers Fanclub as well out of Wappingers Falls. He also recorded and performed with Peter Frampton from 1979 to 2011.
John Regan also did session work, playing bass on the Mick Jagger, David Bowie hit "Dancing in the Street". He also did work with The Rolling Stones (appearing on the 1986 album Dirty Work), David Lee Roth, Billy idol, John Waite, Stephen Stills, Dave Edmunds and Robin Trower. Regan was part of the band Four By Fate, which saw him reunite with his former Frehley's Comet bandmate, singer Tod Howarth along with guitarist Pat Gasperini and drummer Rob Affuso (ex-Skid Row) and they recorded the album Relentless in 2016. Regan also toured with Howarth along with Richie Scarlet and Steve "Budgie" Werner in Return of the Comet.
Tributes From Former Bandmates
Peter Frampton posted a heartfelt tribute, calling John one of his "closest buddies".
Tod Howarth took to social media, sharing a funny story about a phone call from John he received the morning he passed. He talked about the love and friendship they shared for many years.
Pat Gasparini talked bout being "shocked and blindsided" by the loss of his dear friend, and growing up in the same village of Wappingers Falls as John did.
Steve Budgie Werner honored his friend and former bandmate saying, "You are a true legend, Fly with the angels my brother".
Friends and Fans Honor John Regan
Longtime friend and supporter Sue Newman posted a heartfelt tribute.
John had always talked about wanting to come on the air to do an "anything goes" interview, talking about all the great stories he could share from his decades in the rock n roll business, but sadly we never got around to do that. I am thankful though for the conversations that we did get to have, and to have been able to call that gentleman a friend. Rest easy Good Sir. Information on services for John Regan can be found here.
Interview with Four By Fate from 2017 below:
Rockers We've Lost in 2023
Rock and metal musicians and icons who died in 2023.