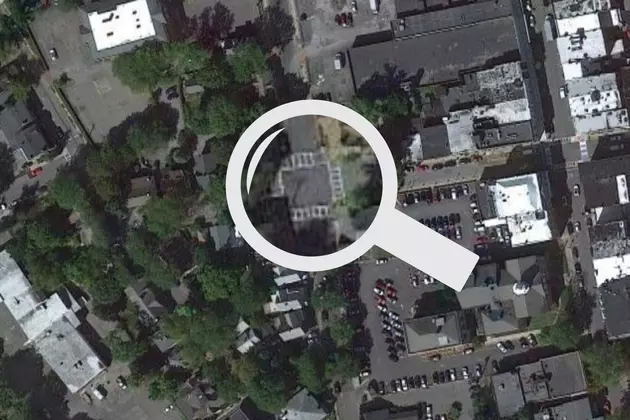 Did You Know America's Oldest Intersection is in Kingston NY?
Google Images/Canva
The oldest intersection in America is located in Kingston, New York.
The Hudson Valley is full of historic places, with several locations being the oldest in the country. The Beekman Arms in Rhinebeck has been named America's oldest operating inn; Brotherhood Winery in Washingtonville was recently placed on New York's Historic Business Preservation Registry for being the oldest winery in America; And until it was taken down in 2015, the Balmville Tree was known as the oldest Eastern Cottonwood on record in the United States.
It may not come as a surprise that America's oldest intersection is also located right here in the Hudson Valley. If you thought that the oldest intersection in the historic Stone Houses section of New Paltz, you'd be incorrect. While Huguenot Street is known as the oldest inhabited street in America, the oldest intersection is actually further north in the City of Kingston.
Two streets that intersect in the Stockade District of Kingston make up four corners that have not changed since before the Revolutionary War. Known as the "Four Corners," this historic intersection in Kingston has been documented as the oldest in America. The four buildings that live at the intersection include the Matthewis Persen House, Dr. Matthew Jansen House, Kingston Academy, and the Franz Roggen House.
In 2018 the William G. Pomeroy Foundation erected an official historic marker that designates the intersection as the oldest in America.
The Matthewis Persen House is the earliest of the four buildings and was erected in 1661. Currently, the building serves as a museum and cultural heritage center. For operating hours and events, you can find out more on the museum's website.
Of course, you can walk through this beautiful and historic area of Kingston at any time to check out these amazing old buildings and soak in all of that history on your own schedule. The Four Corners are located at the intersection of John and Crown Streets in the Stockade District in Kingston.
6 Amazing Places to Eat and Drink on the Rondout in Kingston, NY
The Kingston Rondout is made up of waterfront activities, charming local shops, and amazing places to grab a drink and a meal. Here we put the spotlight on 6 of those eateries which offer delicious fare for any occasion.
10 Pieces of Hudson Valley History For Sale on Ebay
The Hudson Valley has a rich history. Thanks to these artifacts being auctioned off on Ebay, you can own a piece of that history, or just relive some good old memories.