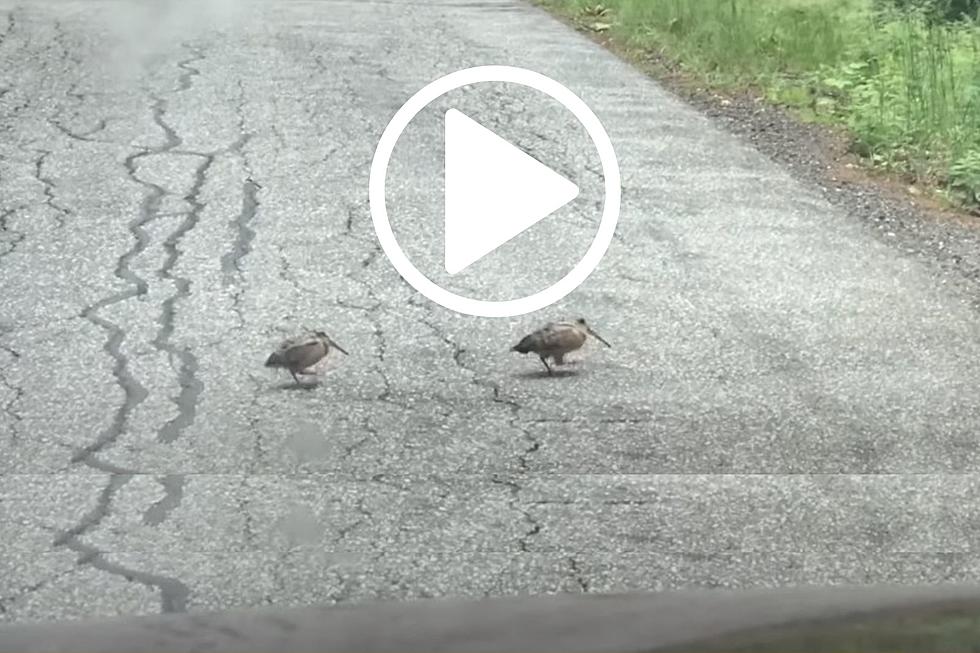 VIDEO: Dance of "New York's Most Unusual Bird" Will Make Your Day
Martha Gane via YouTube
There's a happy dance, and then there's the happy dance of an American woodcock. Dubbed "one of New York's most unusual upland birds" by the New York Department of Environmental Conservation (NYS DEC), this feathered friend has some fantastic moves.
American Woodcock Birds in New York
It's surprising that the woodcock isn't more well-known in New York, since videos of their hilarious and endearing full-body dancing have consistently gone viral on numerous social media platforms. One look (below) and you'll understand why.
Viral American Woodcock Moments
"I don't know why the Woodcock crossed the road, but they sure do it with panache!", began the caption of a YouTube video with over 750,000 views. The video, below, shows a pair of woodcocks taking their sweet time as they cross a rural road, pausing after nearly every step to undulate their entire body.
Hilarious Woodcock Dance Moves
"Bless you for taking the time to enjoy them rather than rushing by and terrifying them, and for sharing them with us all!", said one gracious commenter. "My favorite part about the Woodcock dance is their heads stay almost completely still whenever they bob their bodies", observed another. The United State Fish and Wildlife Service recently posted an adorable woodcock video as well (below). So exactly is the deal with these hilarious birds?
All About the American Woodcock
The bird, which even the NYS DEC recognizes as far from ordinary, is described as having "a bill that looks too long for its body, and ears that are placed forward on the face". The woodcock "can eat its weight in worms each day" and has also been nicknamed "timberdoodle, bog sucker, mud bat, mud snipe, and Labrador twister." While they live in the southeast year-long, they generally only come to the northeast for breeding season.
Hudson Valley, NY Wildlife
From minks to woodcocks, there's never a shortage of adorable animals in our corner of New York. An entire beaver family was recently photographed in Orange County, NY enjoying a local pond. Check out the sweet photos below.
Frolicking Beaver Family Swims in the Hudson Valley
Mom, dad, and two adorable baby beavers took some family time out on a Orange County, NY lake
New York Animal Encounters
What do you do if you encounter these animals in the woods of New York?