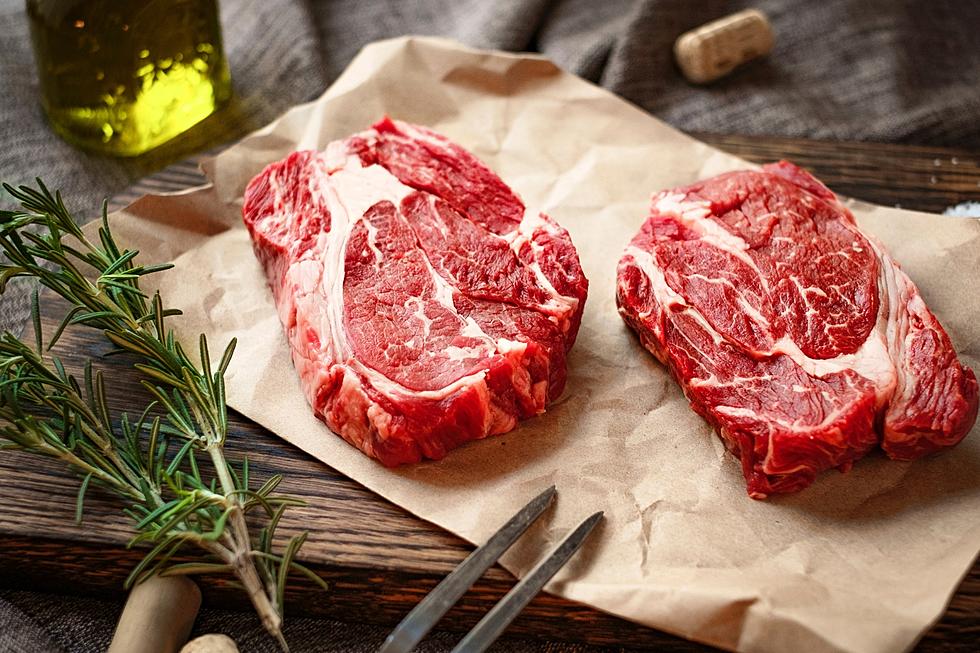 Check Your Freezer: Dangerous Beef Recalled in New York
Canva
Cuts of beef contaminated with dangerous bacteria have been sold in New York and are now being recalled.
If you've purchased beef in the past month you may have unknowingly brought home food contaminated with E.coli bacteria. The U.S. Department of Agriculture announced that 3,436 pounds of beef are being recalled because samples were found to be infected with the toxin-producing bacteria.
Dangerous bacteria uncovered in cuts of beef
Routine testing of samples by the USDA uncovered beef that was positive for a hard-to-detect form of E. coli. The dangerous bacteria strain isn't tested by many laboratories because it's so difficult to identify, but it can be very dangerous. Those who ingest the bacteria could see symptoms develop anywhere from two to eight days later.
The most common symptoms of infection include vomiting and diarrhea that is often times described as bloody. Many who get sick will recover in about a week, but some can take longer and symptoms can be quite severe. Young children under five, the elderly and those with weakened immune symptoms can also develop a severe infection that may lead to kidney failure.
How to identify infected beef in NY
The samples of beef that were positive for this E. coli strain were all from the same meat-packing plant in Kansas. According to the USDA, the samples found to be contaminated came from boneless chuck distributed by Elkhorn Valley Packing.
The cuts of meat were purchased by "federal establishments, retail locations, and wholesale locations, which includes hotels, restaurants, and institutions."
The meat was sold in New York as well as New Jersey, Pennsylvania, Connecticut, Illinois, Indiana, Maryland, Massachusetts and Michigan.
A full list of affected product numbers is available on the USDA's website.
What to do to protect yourself
Stores, restaurants and distributors have been notified about the recall and measures have been taken to make sure the beef is no longer being used. However, many consumers may have no way to check whether the beef they're purchasing in the store or a restaurant has come from one of the recalled batches.
The USDA says that the only way to make sure you don't get sick from a possible E. coli infection is to cook your meat to over 160 degrees. They recommend using a food thermometer, especially when cooking with ground beef.
25 Not-So-Magical Incidents at Disney Theme Parks
From ride malfunctions to guest outbursts and Animatronic fails, these incidents at Disney theme parks were so not Mickey Mouse-approved.
What Are the Hudson Valley's Favorite Hot Dog Toppings?
These are the Hudson Valley's Favorite Hot Dog Toppings