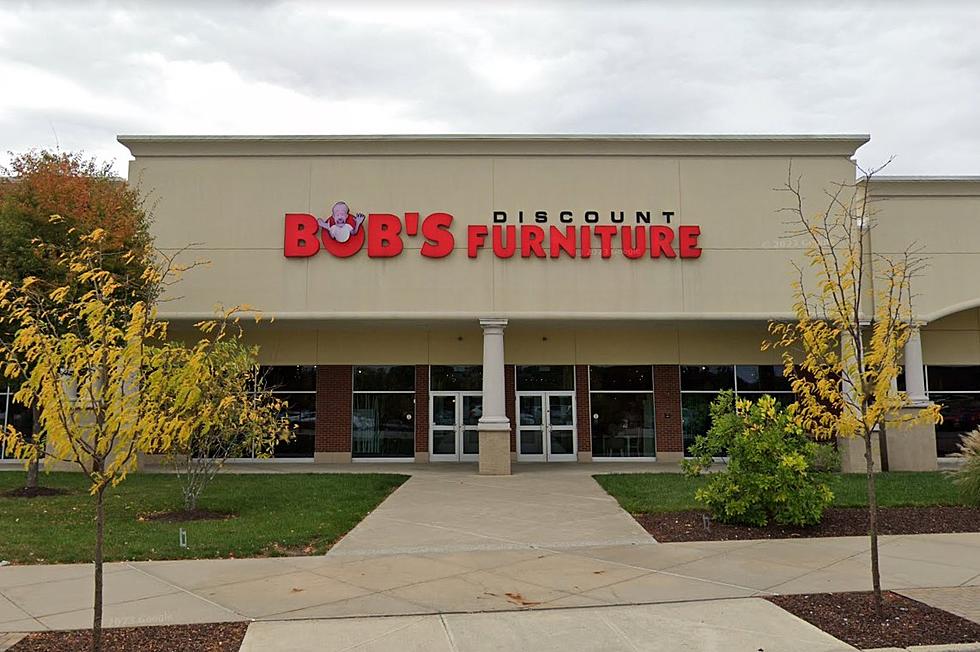 Bob's Furniture Finally Opening Another Hudson Valley Store
Google Maps
A famous discount furniture store is planning to double the number of stores in the Hudson Valley.
When it comes to buying furniture, we've got lots of choices. Throughout the Hudson Valley, there are dozens of high-end places where you can drop thousands of dollars on a loveseat. And then there are places like Bob's, where price is king. With deals that seem just too good to be true, these discount stores allow budget-conscious customers the ability to find stylish furniture without breaking the bank.
While furniture shopping can sometimes be a drag, Bob's actually makes it fun. All of their stores include an "on the house" cafe where customers can take a break from browsing furniture and grab a complimentary gourmet coffee, ice cream, fresh-baked cookies and handfuls of candy.
A few years ago we were searching for a couch for a playroom. We didn't need anything fancy and wanted something we didn't have to worry about my son or his friends spilling food all over. After a trip to Bob's we found a couch for a fraction of the cost we would have spent at other stores. And, honestly, it's still pretty comfortable and looks great even after dealing with hours of video game playing and random attacks from two mischievous cats.
Up until now, Hudson Valley homeowners looking to shop at Bob's Discount Furniture have only had one option. The store at the Shoppes at South Hills on Route 9 was the only location in the region. But now, it appears that another Bob's is poised to open.
Keen observers have noticed lots of work being done to the old Babies R Us location in Middletown. The store in the Dunning Farms Shopping Center is currently under construction, with work also being done to the sidewalks and exterior. While there has been some rumors about what store may be moving in, we can confirm that a Bob's Discount Furniture shop is officially slated to open in the shopping center.
According to Royal Properties, Bob's Discount Furniture is "coming soon." The furniture store will join TJ Maxx, Homegoods, JoAnn's, Michaels PetSmart and fellow furniture store, Ashley in the shopping center located by the intersection of Route 211 and 17.
An opening date has not yet been announced, as the store is yet to be listed on the official Bob's Discount Furniture website.
Iconic Middletown Department Store Demolished
Playtogs Plaza in Middletown Demolition Pictures
The 10 Best Pizza Places in Middletown, New York
Here are the top 10 most reviewed pizzerias in Middletown, New York according to Yelp.