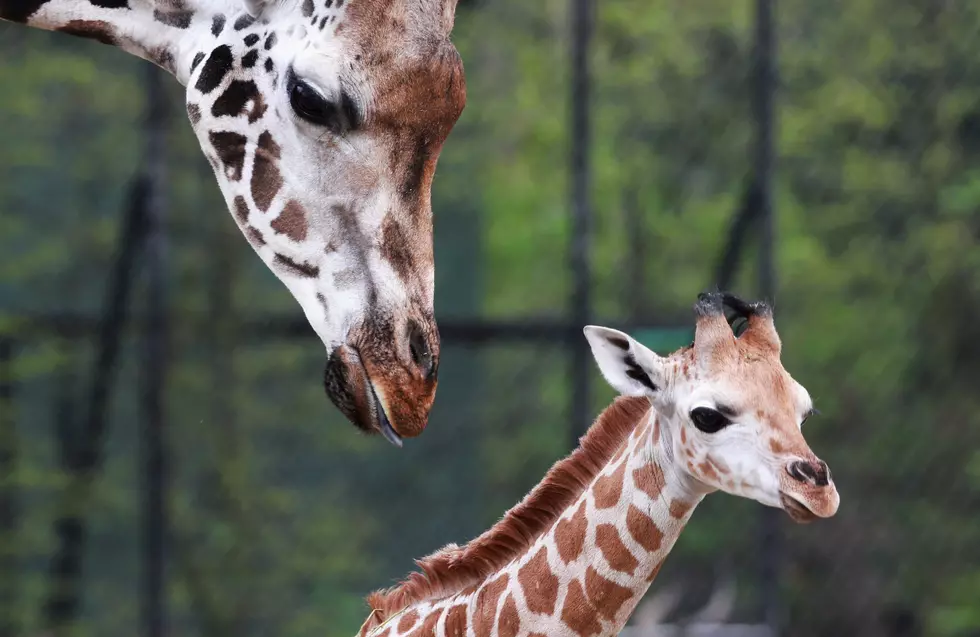 April the Giraffe Gives Birth (Again)
Getty Images
While it didn't capture the attention like the first time around, April the Giraffe was in the spotlight yet again as she prepared to give birth. April gained national attention in early 2017 when the Animal Adventure Park live streamed the birth of her 4th calf, Tajiri.
It was announced back in November 2017 that April was pregnant again. The birth process for a giraffe is much longer than a human's. Pregnancy for giraffes can last up to 14 months.
Well, this weekend was the big show for baby number five. Animal Adventure Park, which had a live stream of April going, noticed a change in April's behavior. April's handlers and vets saw that baby number five was on its way and a few hours later he arrived.
April welcomed a 139 pound, 5'11 baby boy on Saturday, March 16th at 12:43pm.
Baby Boy hasn't been named yet, but we have a feeling that the internet will be determining his name, much like his older brother Tajiri.
I'm thinking since April is from the Catskill Game Farm, maybe we should think of a local name for him. Hunter? Hudson?
Read more:
BONUS VIDEO