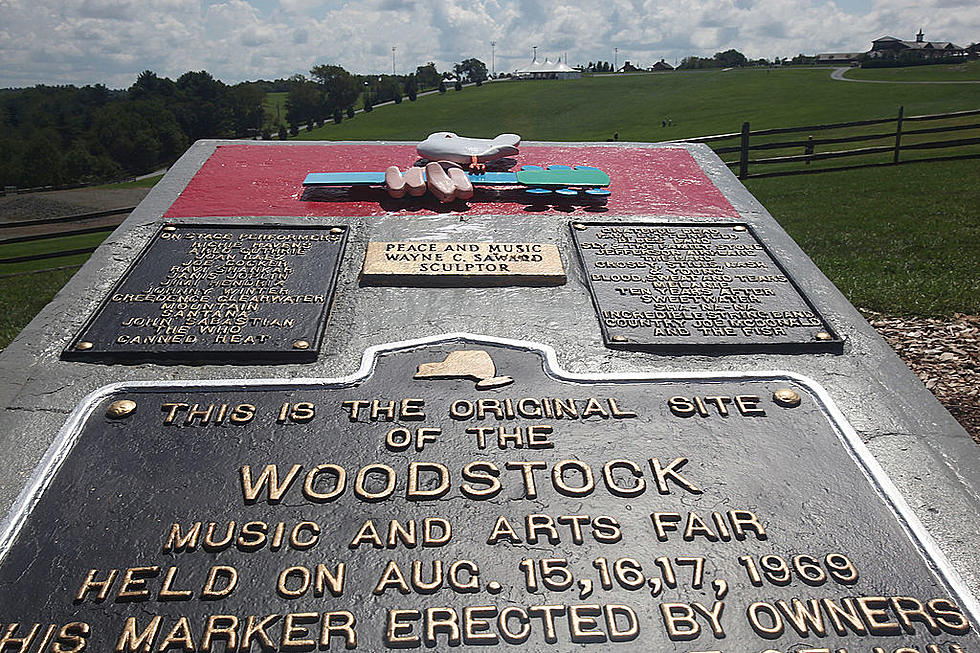 A Woodstock Sound Check 50 Years Later
Mario Tama, Getty Images
This weekend is the big 50th anniversary of Woodstock 1969. It took place on the weekend of August 14th thru the 16th. Although Jimi Hendrix was still playing on Monday morning August 17th! We will celebrate that legendary music festival with a special "WPDH Sound Check" with music from Joe Cocker, Santana, Jefferson Airplane, Janis Joplin, The Who, we like to call it "recorded as it happened". In this case 50 years ago.  Tune in Sunday night August 17th at 10pm on 101.5 WPDH and online at WPDH.com. Also use our new app for your smart phone.
Before Max Yasgur invited the organizers of the Woodstock Music Festial to set up at his 600 acre dairy farm in Bethel, New York, the organizers had their sights set on another area of the Hudson Valley. That area was the Mills Industrial Park in the Town of Wallkill.
Michael Lang and company's attempts to put the festival in the Town of Woodstock and then the village of Saugerties had failed, they then approached officials at the Town of Wallkill in Orange County with their idea. They were able to secure a lease deal for $10,000 in the Spring of 1969. Officials of the Town of Wallkill were told to expect no more than 50,000 people. Residents of the town were not too happy and opposed the event.
According to the book Taking Woodstock: A True Story of a Riot, a Concert, and a Life by Eliot Tiber who was the president of the Bethel Chamber of Commerce back then, the Town Board passed a law requiring a permit for any gathering over 5,000 people. And on July 15, 1969, the Wallkill Zoning Board of Appeals officially banned the concert on the basis that the planned portable toilets would not meet town code.
There have been three "Woodstock Music Festivals" the next one in 1994 at Winston Farms in Saugerties and "Woodstock 99" took place in Rome, NY at the former Griffiss Air Force Base.  So basically the Woodstock Music Festival has never been in the village of Woodstock.  There were plans by original organizer Michael Lang to have a 50th anniversary of Woodstock at Watkins Glen, but things fell through.  There was the idea of having it in Maryland for this weekend but once again things fell through, artists cancelled and no ticket sales ever were announced.
This weekend Ringo Starr & His All-Star Band will be at Bethel Woods on Friday August 15th, followed by Woodstock alum Santana with the Doobie Brothers on the 16th followed by another alumnist John Fogerty and his band.  Tickets are available but going quick.  Also when you purchase your tickets make sure you download the "travel pass" on ticketmaster.  It is free but you must display it in your car when you park.  If you do not your car may be towed away there as the venue wants people to enjoy themselves and not have another 100,000 or more show up with no tickets and just there to park and camp out for the entire weekend.