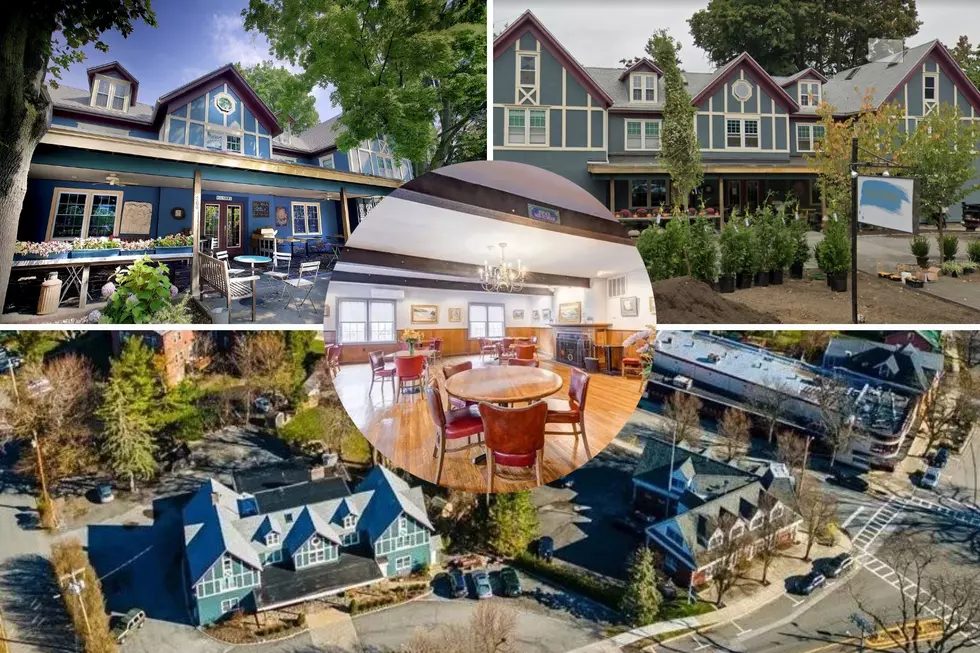 Beloved Business for Sale in Cornwall, New York
Canva / OneKey MLS / Alicia Goldman / Christie's International Real Estate /Google / Painter's Tavern via Facebook
I can't tell you how much I wish I had won the mega millions over the holiday. If I had I know what I would be spending part of the money on. I just found out that one of my favorite places in my hometown of Cornwall-on-Hudson is up for sale, Painter's Tavern at 266 Hudson Street in the heart of the Village.
Believe it or not a few decades back I looked at buying this business before it was Painter's Tavern. I grew up in the Village of Cornwall and back in the late 80s and early 90s the building now known as Painter's Tavern was up for sale as the Cornwall Inn. At that time a friend of mine and I thought it would be fun to buy it. Unfortunately, we were too young to take on that much building.
Painter's Tavern For Sale in Cornwall-on-Hudson New York
Obviously, we didn't buy it but the original owners of Painter's Tavern did and those gentlemen started what has turned into a popular place for people to go to eat, drink and celebrate just about everything. So many updates and renovations have been done since I toured it in the early 90s and now it is up for sale and looking for the next barkeep and innkeeper.
Painter's Tavern is not just popular with local Cornwall residents. With the 7 guest rooms, delicious food, and its proximity to so many of the Hudson Valley's attractions including West Point the Inn is a popular place for people visiting the area as well.
According to Christie's International Real Estate Listing for the property, you pretty much get everything you need to walk in turn on the light,s and start running your own business. I am sure there are licenses and other things you might need but if you are ready I am sure everyone will walk you through the process to get you what you need to open the doors.
Historic Bar Restaurant and Inn for Sale in the Hudson Valley
If you have never been there I would tell you to go visit it and see it in person. Enjoy a meal and a drink at the bar but for the moment Painter's is closed for their winter break. They re-open on February 1st, 2023. So mark your calendar to go, and in the meantime check out the gallery of photos from the real estate listing.
Historic Cornwall on Hudson, NY Business For Sale
If you ever wanted to be an innkeeper, or a restaurant owner plus run a popular bar in a charming little town don't let
266 Hudson Street
get away from you. The famous Painter's Tavern is for sale in the heart of the Village of Cornwall on Hudson. Look at the turnkey business opportunity that could be yours.
Staycation in Rhinebeck, New York
Relaxation Soars in this Rhinebeck NY Airbnb
Spend your next vacation living large and relaxing in Rhinebeck, New York. Eagle Rock offers luxurious space for 6 for less than $600 a night. This is the perfect place to run away to with friends for a get reconnected weekday or weekend stay. This home offers amenities for year-round enjoyment.