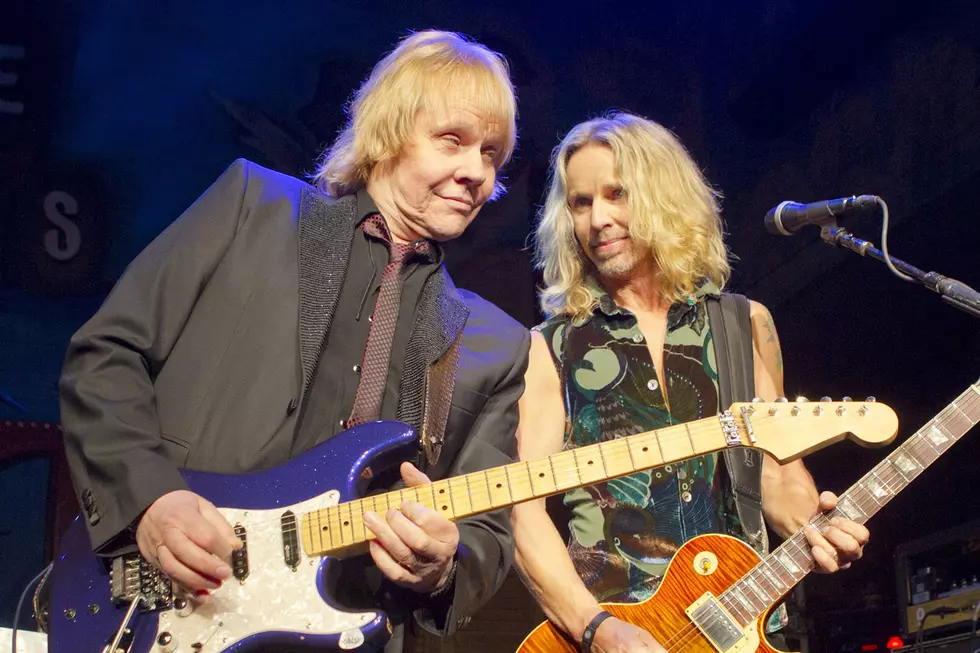 Styx Set to Rock The Palace In Albany, NY
Skip Bolen, Getty Images
Styx will play the Palace Albany this Spring.
"The Greatest Rock n Roll Band from Chicago" (in my opinion), Styx formed in 1970 and have had a successful career throughout the late 1970's and early 1980's that includes five consecutive multi-platinum albums and sixteen U.S. top 40 singles. Songs like "Lady", "Come Sail Away", "The Grand Illusion", "Fooling Yourself (The Angry Young Man)", "Renegade", and "Blue Collar Man (Long Nights)" are all staples at classic rock radio. The band has continued to be a popular touring act with the current lineup of James "J.Y." Young on guitar, Tommy Shaw on vocals and guitar, Lawrence Gowan on vocals and keyboards, Ricky Phillips on bass, Todd Sucherman on drums, and additional guitarist Will Evankovich. Original bassist Chuck Panozzo is also a member of the band and appears on occasion at shows.
Styx at The Palace in Albany NY
Styx are set to play The Palace Theatre in Albany on Tuesday, May 9 at 8pm. If you want to get the full Styx experience, this is the way too go! No opening act, just an evening with the greatest rock n roll band from Chicago playing a full set of the classics. I never miss an opportunity to see these guys in the area and you shouldn't either!  Tickets are on sale now through Ticketmaster and the Palace box office. Get more info at the Palace Albany website here.
Styx Albums Ranked
Come sail away as we rank Styx's albums, from worst to best.