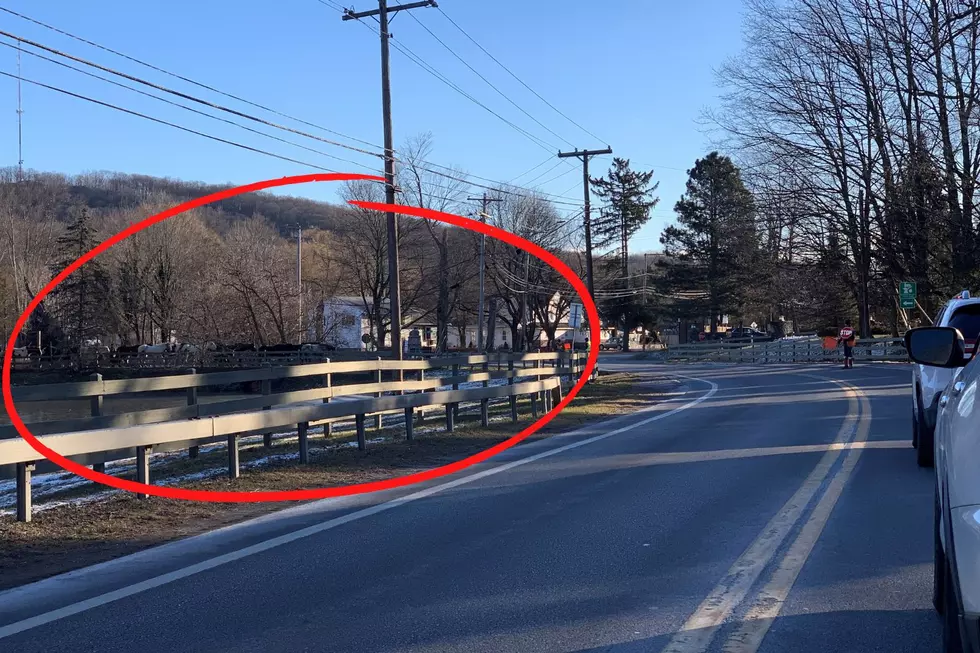 The Unexpected Reason Behind the 8am Traffic Jam on 44/55
Jonah/TSM
The last thing you want to run into on your morning commute is a traffic jam. Well, usually. It turns out there's one daily backup in the Hudson Valley that's absolutely worth the wait.
There's lots of traffic "secrets" in the Hudson Valley if you know where to look. For example, did you know that a closure on the Mid-Hudson Bridge will send drivers on a nearly hidden path that traces the original span approach? But back to the awesome traffic jam...
Traffic on 44/55 in Highland, NY
The "culprit" making daily drivers wait on 44/55 in Highland, NY is none other than Rocking Horse Ranch, and the cause is right in their name. Guests travel from all across the country to stay at the famous resort, and many are looking for an equine experience. But how does Rocking Horse Ranch get their 119 horses from the barns to the hotel grounds? It's a very detailed process that involves stopping traffic in both directions.
Horse Crossing at Rocking Horse Ranch in Highland, NY
The horse-crossing setup mirrors a construction zone. Approaching drivers first see flairs and orange road signs alerting them to the action ahead. There's also flag and sign holders ready to stop traffic in both directions. Then, when it's safe, the horses begin their trek (below). Here's when to "catch" the show.
How the Horse Crossing Works
In my personal driving experience, the crossing guards are in their positions by 8:15am on weekdays. Today, the horse crossing began at 8:20am on the dot. It seems to be done in two separate groups, allowing stopped cars to continue on their trips before stopping traffic again for the second crossing.
Speaking of fantastic horses, check out the amazing maternity shoot photobomb below, and keep scrolling to see the spectacular rescue of a horse from an upstate, NY backyard pool.
Hilarious Horse Photobomb Has the Whole Hudson Valley Laughing
Happiest Horse Ever Photobombs Couple
Horse In A New York Backyard Pool?! See The Dramatic Rescue Photos
God Bless our amazing First Responders. They have to see and react to unique situations every day to save not just human lives, but also those of our four-legged friends. This past weekend a horse-faced a life or death situation after getting caught in the cover in someone's backyard pool in Bohemia, New York. Thankfully, the
Bohemia Fire Department
came to the rescue.