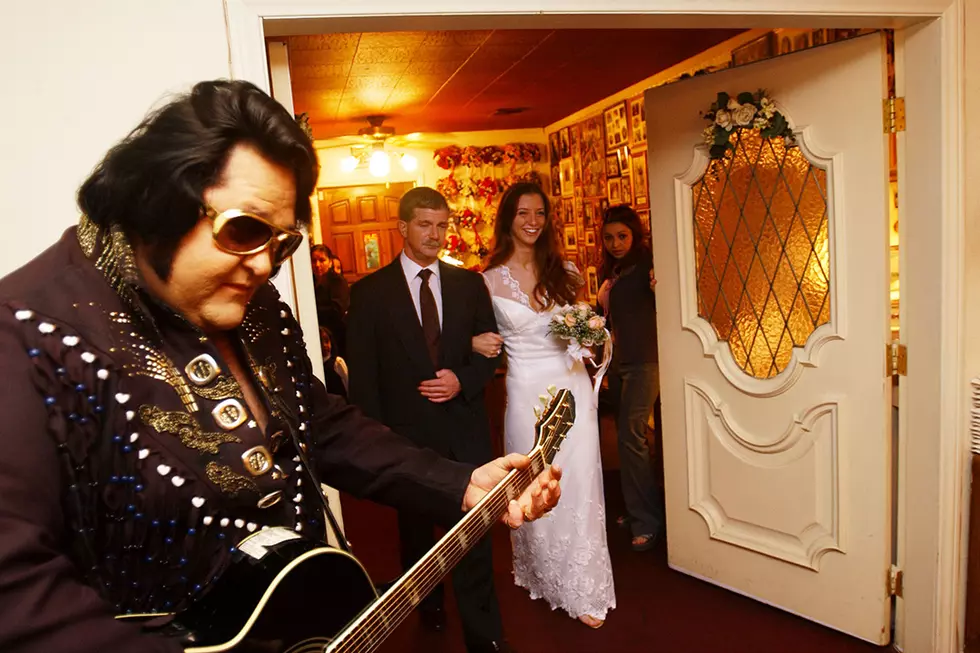 How You Can Perform Weddings For One Day in New York State
David McNew, Getty Images
Are you planning on getting married in New York State? Have you decided who will perform the ceremony for you? In February of 2023, Governor Kathy Hochul announced that there is a change as to whom can perform the marriage ceremony for you (the wedding officiant) in New York State for it to be a legal marriage.
Who can now perform the ceremony and what does that person need to do after to make sure your marriage does get recognized by New York State, keep reading.
Who can now perform your wedding ceremony in New York State?
The change that was announced allows you to now have a friend or family member be perform your wedding ceremony, in addition to a clergy member, justice of the peace, judge, and mayor. Now, before you ask Uncle Bill to perform the ceremony, there is a catch (of course there is, this is New York State). 
What does the person who is going to perform your ceremony need to do before the wedding to make your marriage legal in the eyes of the State of New York?
If you are getting married anywhere other than the 5 boroughs of Manhattan, you can simply ask when you get your marriage license (the town hall or the town clerk's office) if your officiant needs to register in advance or not.
READ MORE: What Does New York State Legally Consider as Being Married?
If you will be getting married in one of the 5 boroughs of Manhattan, then your officiant will need to register in advance at the New York City Clerk of NYC.
What does your officiant need to do after the wedding?
The officiant needs to sign the marriage certificate and mail it back to the place that issued it to you, so it can be filed and registered with the state, thus making your marriage legal.
Good luck and may your wedding day be everything that you want it to be and more!
Will One of These Songs Be the One for Your First Dance at Your Wedding?
Discover the top 15 first dance songs used at wedding around the world, below (as of March 2022).
Are Engagement And Wedding Rings Really For Sale On Facebook?
Without first hand knowledge we can't know for sure why the rings are being sold, but we all have our theories.
13 New Trends Taking Over At Weddings In New York
Trends come and go...here are some that are in...and some that are definitely out.