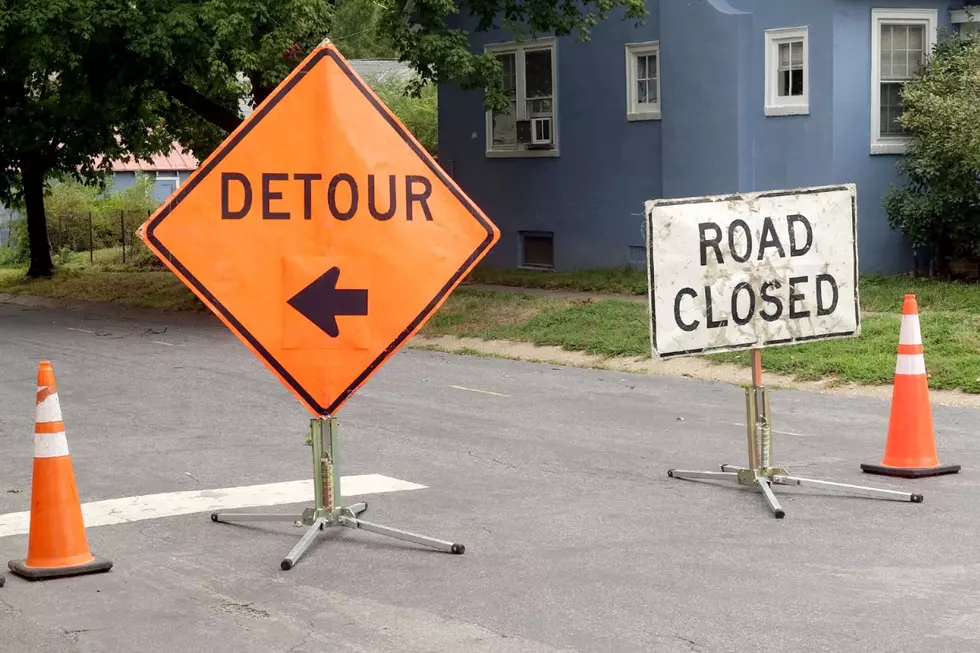 Parts Of Route 9W To Close In Hudson Valley, Expect Traffic Delays
Canva
New York State officials are warning Hudson Valley residents about a road closure that's expected to lead to traffic delays.
The New York State Department of Transportation is advising Hudson Valley drivers about a closure to Route 9W.
Parts Of Route 9W To Close In Hudson Valley
The New York State DOT says to expect parts of Route 9W to be closed on Saturday, June 24 between 7 a.m. and 1 p.m.
"Rockland County motorists to expect State Route 9W to close in both directions between Shadyside Avenue and Hickey Street in the Town of Orangetown and Saturday, June 24, between 7 a.m. and 1 p.m., to facilitate maintenance activities, weather permitting," the New York State DOT states.
One key part of that statement is "weather permitting."
Awful Weather Expected For The Hudson Valley
Rain is expected throughout the Hudson Valley, which could cause officials to push back the planned maintenance to another day.
"Nearly every region across the State will experience thunderstorms or heavy rainfall over the coming days, putting many communities at risk of isolated flash floods. Localized flooding is possible in the New York City, Long Island, Mid-Hudson and Southern Tier regions," Gov. Hochul said.
Route 9W Expected To Close In Orangetown, Rockland County, New York
If the weather holds and Route 9W is closed in Rockland County, drivers are told to expect delays in the area.
"Motorists should anticipate delays and follow the posted detour utilizing State Route 59, State Route 303 and State Route 340. Local residents will be able to access their properties," the DOT stated. "Motorists are urged to slow down and drive responsibly in work zones. Fines are doubled for speeding in a work zone. Convictions of two or more speeding violations in a work zone could result in the suspension of an individual's driver license."
For all the news that the Hudson Valley is sharing make sure to follow Hudson Valley Post on Facebook, download the Hudson Valley Post Mobile App and sign up for the Hudson Valley Post Newsletter.
The same part of Route 9W was closed on Saturday, June 17.
Most Dangerous Hour, Day, Month To Drive In New York State
We've learned the most dangerous month, day, and hour to drive in New York State. You may want to stay off the roads during these times.
The 10 Best Counties To Live In New York State
Is your hometown's county considered by
Niche
one of the best in New York State?
These Counties Have The Most Food Stamp Recipients Per Capita In New York
SNAP usage has increased across the state since the start of the pandemic