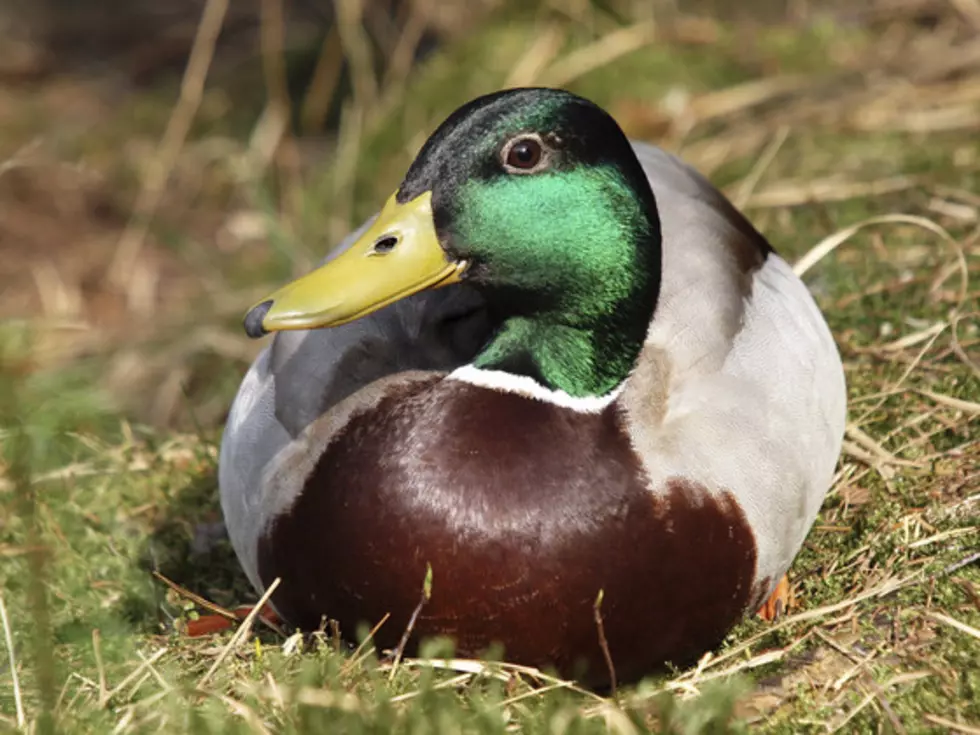 Not News: Duck On a Leash Rides the NY Subway
Thinkstock/Anolis01
Another day, and yet another case of weird pet owners bringing their animals on the subway.
The latest episode involves a duck on a leash spotted on the
the G train in Williamsburg. Monday evening.
One passenger said he boarded the train at the Metropolitan Avenue stop when he suddlenly heard quaking.  Of course, just like everyone these days...the passenger whipped out his cell phone and began recording the bizarre sight that was waddling around.
Another person asked the alleged owner about the duck. The owner of the animal said he was a pet and they had had him since he was a chick.
She also said that the duck lived with her pit bull and basically believes itself to be a dog. She then got off at the next stop, walking the duck as a small dog might be.
Least they kept him on a leash.