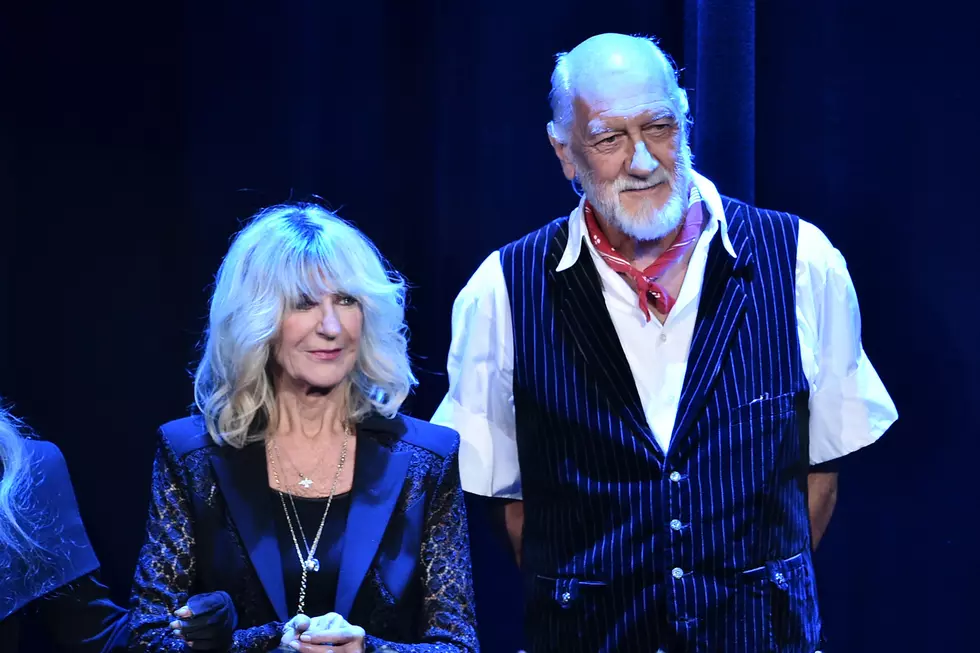 Mick Fleetwood Shares Eulogy He Read at Christine McVie's Memorial Service
Steven Ferdman, Getty Images
Members of Fleetwood Mac gathered on Monday (Jan. 9) this week in Malibu for a memorial service paying tribute to late singer-keyboardist Christine McVie, who died on Nov. 30 at the age of 79. Making sure that fans who were unable to attend had a shared moment from the service, Mick Fleetwood has posted the eulogy he read at the service.
"When we first learned that we might be losing Christine, there was an immediate coming together of everyone in the band and the Fleetwood Mac family with the hope and possibility that we would not lose Chris. And now, since the loss of Christine, we are all still trying to come to terms with the fact she has really flown away," said the drummer.
He added, "The other day when John [McVie] and I were sitting together and not knowing how to come to terms with the loss of Christine, I blundered into a powerful word. I said, 'John, it's the enormity of it all!' The enormity of our loss, the enormity of her passion, the enormity of her talents and her unshakable sense of grace in the way she handled life's challenges."
"I think she would have been truly amazed at all the attention and celebrations of her music around the world and in total disbelief at the fact they were closing down sporting events to pay tribute to her. But that was our Christine – she was a North country girl from beginning to end, never caring about the fluff."
Elsewhere in the eulogy, Fleetwood commented, "Again, it was our Christine who gifted so much to millions around the world. She is being remembered Everywhere. Just as her song says, 'I want to be with you everywhere,' and she is. It's with a sense of gratitude and thanks to the Fleetwood Mac family that we are part of… and losing of such a magical component: has sparked a celebration of what Christine means to us. We all miss her as a family member, as a friend, an artist, a performer and God knows a writer of excellence. And those years sharing life together will always be remembered."
The full eulogy along with a photo Mick posted of himself with Christine McVie can be viewed below.
McVie joined Fleetwood Mac in 1970 and sang on a number of the band's biggest hits, including "Don't Stop," "Over My Head," "Songbird" and "Say You Love Me." She recorded 12 albums with the group, most recently appearing on 1995's Time album. She was also one of the band members inducted into the Rock and Roll Hall of Fame in 1998.
Rockers We've Lost in 2022
Rock + Metal Musicians Who Died in 2022