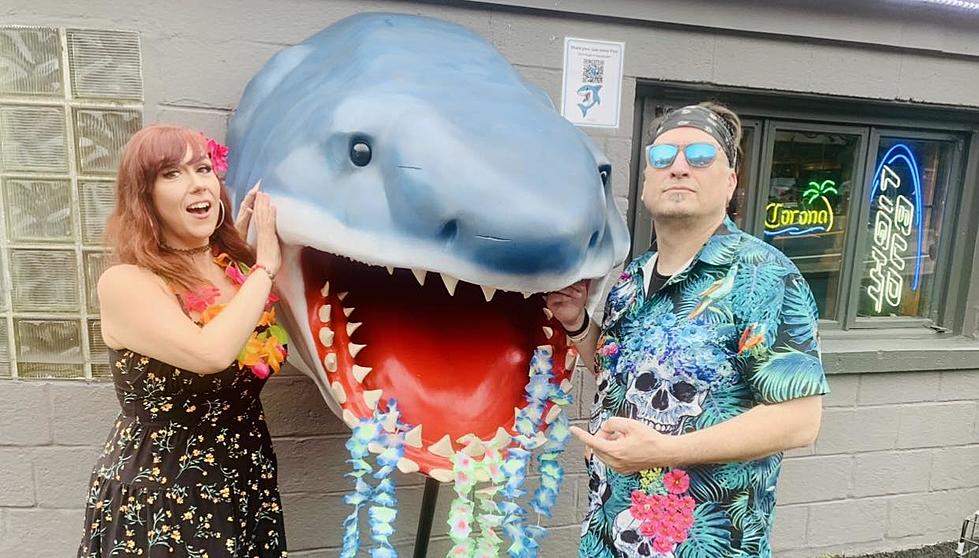 Last Hoorah! Tigman's Bandana Cabana Finale Set For Hopewell Inn
Photo credit: Shannon Cooke
Summer Hudson Valley Bandana Cabana Tour coming to a close.
Its been quite a summer. In fact, the busiest summer on record for some of us. We've spent the past several months out at area hotspots on the 2023 Bandana Cabana Hudson Valley Summer Tour and have had an absolute blast. From Jet Set Tiki Bar in Newburgh, to Juan Murphy's in Poughkeepsie to Cancun Inn in Chester to the Hopewell Inn in Hopewell Junction, listeners came out in droves for the fun and games.
The Bandana Cabana 2023 Summer Tour has been a series of live WPDH radio broadcasts and party events. The broadcasts go from 3-7pm at a variety of awesome bars around the Hudson Valley and will feature Tiki themed fun, games and prizes including Tiki Toss, Pin the Bandana on Tigman, Bandana Bingo and more. Plus, dress in your Tiki best to win the title of Best Dressed Tacky Tourist. Look for Tiki themed drink specials too!
Come out, have some fun, and get a chance to be on the radio at this last Bandana Cabana tour stop at Hopewell Inn. Events are BYOB (Bring Your Own Bandana) but if you don't have one, a limited supply of bandanas will be available. Everyone who stops by will be eligible to win the WPDH Backyard BBQ this summer complete with a live music from Hudson Valley party band The Hype, food from Handsome Devil and party supplies from Party Time Rentals. Enter to Win Guns N' Roses tickets and score free WPDH swag at both upcoming events.
When is Final Bandana Cabana Event at Hopewell Inn
The big Bandana Cabana Finale will be at Hopewell Inn in Hopewell Junction, NY on Friday, Aug 18 from 3-7pm. Be sure to stop by for the usual fun and games, and your last chance to enter for the WPDH Backyard BBQ. We booked a total of three Bandana Cabana events at Hopewell Inn for this summer, and each one has been an absolute blast! Be sure to get out to this third and final stop in Hopewell on the tour.
Valkyrie Vixens Bike Club Pop Up Tiki Bike Night Also Added to Bandana Cabana Event
The Valkyrie Vixens Motorcycle Club will be holding a pop up event starting at 6pm on Friday at Hopewell Inn. Stop by and meet the Valkyrie Vixens, the all ladies motorcycle club based out out of Poughkeepsie, NY will be on hand for Tiki themed fun at the final Bandana Cabana event!
Tigman's Bandana Cabana Summer Tour 2023