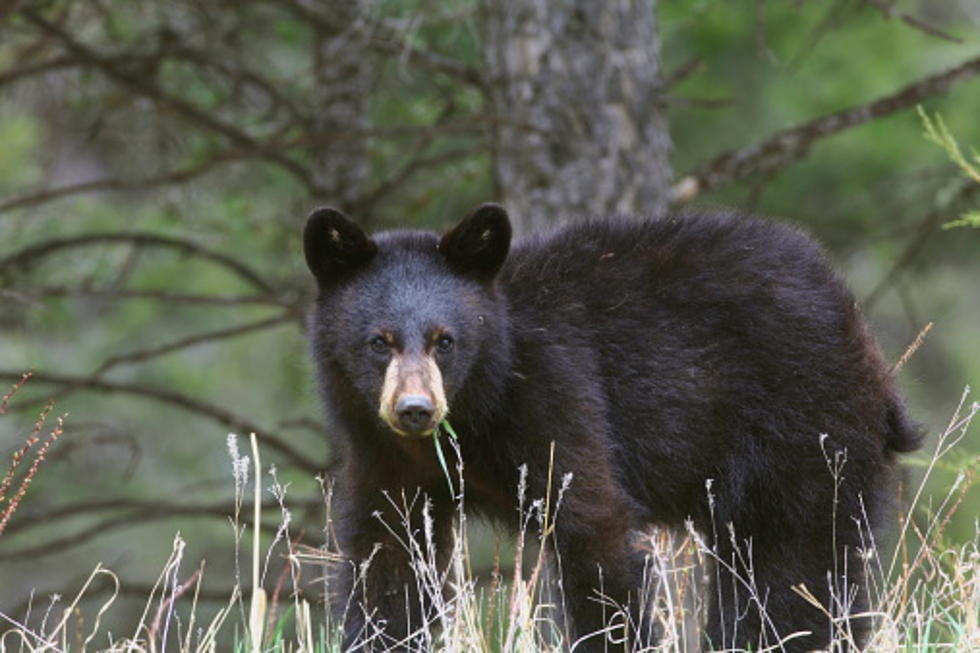 Fact or Fiction? Kingston NY Zoo Began With a Fence and a Bear?
photographybyJHWilliams
Did you know that there is a Zoo in the middle of Kingston? I was out with my friend Michael, who is originally from Kingston and we were driving around looking at the different types of architecture and buildings in the different areas of Kingston.
Ok, we were really looking for new places to go for Happy Hour, but I digress #MichaelMondays. As we passed a park, he said, "That used to be a zoo, with bears and lamas." Of course, I doubted him, even though we had yet to decide on our first Happy Hour location.
Really the Kingston NY Zoo started how?
He went on to tell me that it was more active when he was a kid, but that there are a few animals there now, but the bear has been long gone. So this morning, I looked it up, not sure is he was pulling my leg or not. 
This is what is the truth about the Kingston NY Zoo?
Sure enough, it was a zoo and now the spot is called the Forsyth Nature Center. It is named after the judge who originally donated the property to the City of Kingston in 1936.
The website states that the park was built or started because a bear came onto the property and it was decided to build a fence around it. Over the years other animals have been there including llamas, goats, donkeys, tortoise. Today, you can find more than 24 different types of animals along with multiple types of gardens, fish and picnic areas.
According to their website, their hours are listed as:
Winter Hours: M-F 7am-5pm, Saturday and Sunday/Holidays 9am-1pm
Summer Hours: M-F 7am-7pm, Saturday and Sunday/Holidays 9am-5pm
Not sure if this is true or not, by my friend said that sometimes visitors think that they see the ghost of the original bear that started the whole zoo. Is this true? I think he is pulling my leg and I will go check it out this weekend.
The Best "Zoo" in New York is In a Tiny, Rural Upstate New York Village!
There are many excellent zoos in Upstate New York. Most of them (not all) are located in the larger cities like Binghamton, Buffalo, Syracuse, Rochester, etc. On the smaller, but no less wonderful size, Zoo New York is a special treat in the North Country (Watertown). But Animal Adventure Park in Harpursville, NY (Broome County) stands heads and tails above them all (in this writer's opinion). It does not have all the whiz-bang, sophisticated accouterments one expects at a modern, urban zoo. But what it lacks in that category, it totally makes up for in charm, live animal encounters, and a drive-through zoo experience that is the best in the state. So, while we will never put Animal Adventure Park up against say, the Bronx Zoo and its million annual visitors, we think this rural park is outstanding in every way. Here are a bunch of reasons you should visit this amazing place this summer!
See the Dynamic Dinosaurs Wowing Guests at Roger Williams Park Zoo
If you're wondering what the Dinosaurs Among Us exhibit at Roger Williams Park Zoo is like, these pictures may help you out.
From towering T-Rex to toddler Triceratops, the new walk through the Wetlands Trail has over 60 animatronic dinosaurs of all sizes hanging out.
Here are a few you can see for yourself through August 13, 2023.
Zoo Boo - A Look Back At The Ellen Trout Zoo in Lufkin, Texas
See if you can find a younger version of yourself at the Zoo Boo in these photos.