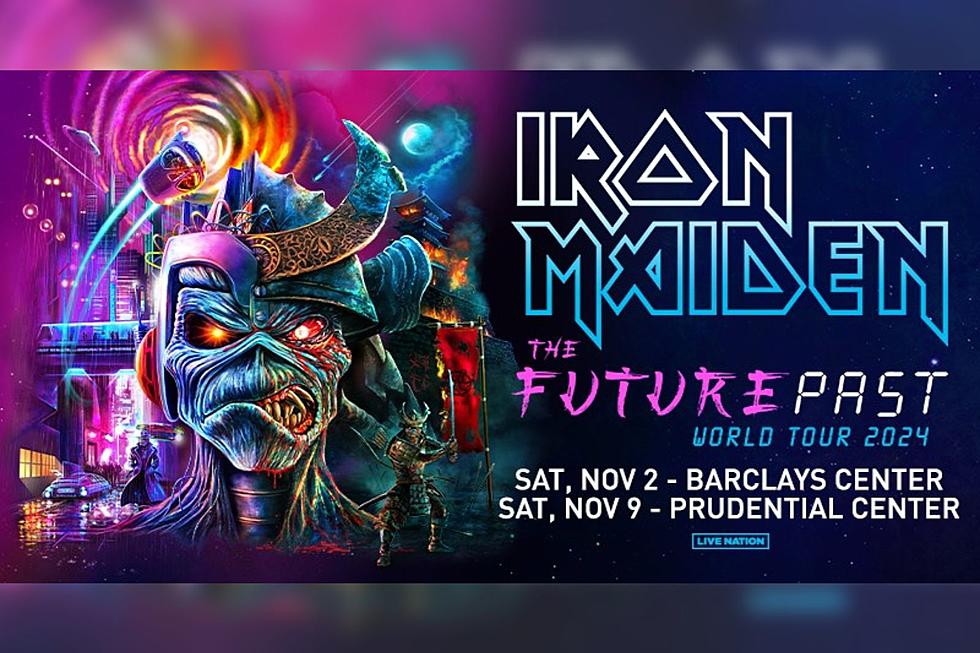 Win a Pair of Tickets to See Iron Maiden at the Barclay's Center 11/2/2024
Iron Maiden
Iron Maiden is coming to the Barclay's Center on November 2nd, 2024, and we are sending you and a friend to the concert for free!
Iron Maiden is Coming to the Barclay's Center
Iron Maiden are one of the most formative bands to establish the heavy metal genre in the '80s. Formed in 1975 in East London, the band underwent several personnel changes before releasing their self-titled debut in 1980. Iron Maiden's sophomore effort, 1981's Killers, was the first to chart in the U.S. and marked the final release with lead singer Paul Di'Anno. With the installment of frontman Bruce Dickinson, Iron Maiden released their breakthrough 1982 album, The Number of the Beast, which reached platinum certification, introduced two staples to the band's catalog with the title track and "Run to the Hills" and kicked off a 10-year run of releases to land in the Top 40 on the Billboard 200, including their 1983 follow-up Piece of Mind and 1986's Somewhere in Time.
Dickinson departed in 1993, but returned in 1999 to cement the current lineup with bassist and primary songwriter Steve Harris; guitarists Dave Murray, Adrian Smith and Janick Gers; and drummer Nicko McBrain, along with the band's long-standing mascot "Eddie," whose skeletal figure has graced the cover of nearly every release and become a signature of their live performances. Iron Maiden reached a new level of mainstream success in the '10s, winning their first Grammy in the Best Metal Performance category for their 2010 single "El Dorado," while 2010's The Final Frontier and 2015's The Book of Souls both earned No. 4 placements on the Billboard 200, marking their highest-charting albums at the time.
Tickets are available now, but you can win a pair of tickets to see Iron Maiden on November 2nd, 2024 at the Barclay's Center.