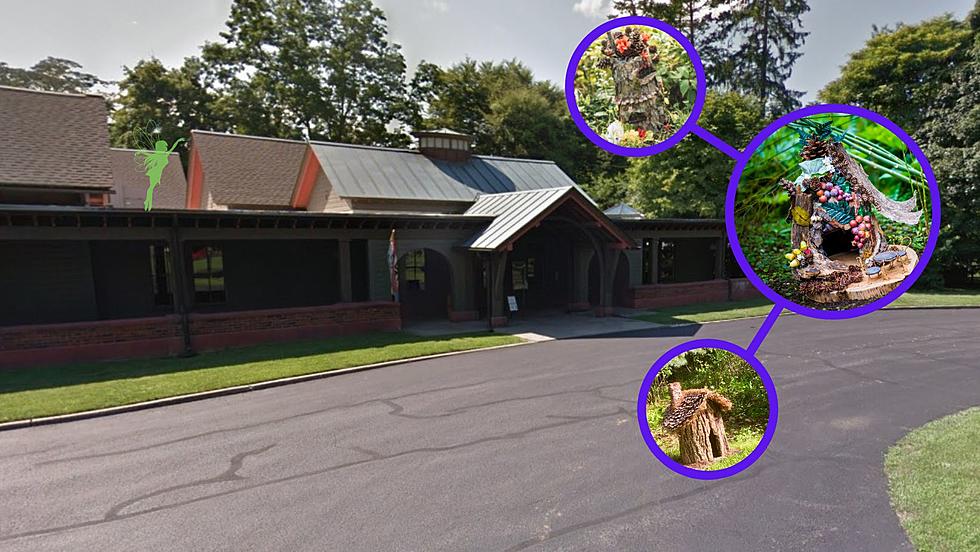 Historic Poughkeepsie, NY Landmark Transforms into a Fairy Village This Spring
Google Maps/ Locust Grove Estate, Facebook
A historic landmark in Poughkeepsie, New York will be visited by some fairies who will make themselves at home later this spring.
Locust Grove Estate has announced the return of the extremely popular Fairy House Scavenger Hunt for 2023. Families of all ages can search the grounds at 2683 South Road in Poughkeepsie for "one-of-a-kind" fairy houses hidden throughout the property in the blooming flowers and historic trees.
Some of the fairy houses are favorites from years past, but according to Locust Grove there will be "some new abodes" as well. Take a look at one of the houses from years past:
This is a ticketed event and will likely be in high demand. Tickets are $10 per person and children under the age of 4 are free. You can purchase your tickets online on the Event Bright website. The Fairy House Scavenger Hunt will run at Locust Grove Saturday's and Sunday's from May 6th until June 25th (it will also be open on Memorial Day on Monday, May 29th).
This year Locust Grove will also offer a magical event for adults. Dust your wings off and get ready for Fairy Fest! Starting at twilight on May 5th, fairy guests will "Dine on lavish Hors d'oeuvres, decorate your own desserts with Dulce Cake and Confections, visit the cash bar, dance among the flowers and historic trees."  Adults will embrace their inner child and play games, tour the fairy houses at night and 'make and take' home their own fairy door.
Costumes are encouraged and there will be fairy wings and crowns on sale the night of the event.
Fairy Fest is a 21+ event and ticketed through the Event Bright website. 
How to Discover and Attract Hudson Valley Fairies
This is a true fairytale. Fairies are real and can be found if you look carefully. The Hudson Valley is rumored to be full of fairies who are always looking to set up house in yards, gardens and forest. I have put together a few things you should look for if you are on a quest to find the fairies that maybe living in your yard. Remember they are magical creatures so they can be there even if you don't see them. The first step to discovering a fairy is making sure you believe in their magic.
Secret Fairy Town in Dutchess County