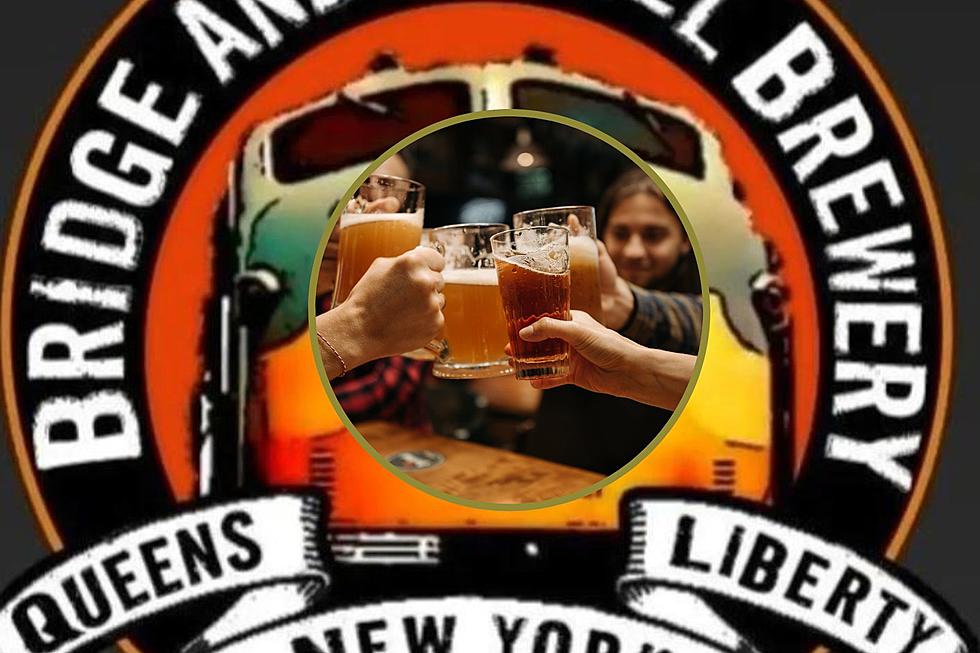 Popular Queens Brewery Opens Taproom in The Catskills
PC: Canva / BridgeandTunnelBrewery LIberty
Just in time for Spring, we get to share that the Hudson Valley and Catskill Region will be getting a new brewery. This time the lucky location is in Liberty, New York.
The news is breaking all over Sullivan County's social media that as of Saturday, March 4th, 2023, Sullivan county will be home to a brand new brewery that has been 6 years in the planning.
Bridge And Tunnel Brewery OPens 2nd Tap Room in Liberty, New York
The Bridge and Tunnel Brewery has been a mainstay in Queens since it was established in 2012. They refer to themselves as a self-built microbrewery. Their story is one of dedication and determination. They actually started their venture in a one-car garage in Maspeth Queens now it is on to Sullivan County.
Six years in the making, the Bridge and Tunnel Brewery's second taproom will be worth the visit. They acted as their own general contractor, they handled all the decorating and the labor. They are now ready to share it with the Hudson Valley, The Catskills, and all the people who enjoy visiting our area throughout the year.
The opening day festivities kick off at 1 PM with a ribbon cutting a 2 PM. They will stay open until 8 PM serving the Bridge and Tunnel Beer along with cider, craft soda, kombucha, and non-alcoholic choices on tap. Everything will come from the brewery in Ridgewood, New York.
They will be kid-friendly and dog friendly. They encourage you to bring your own food or order in while enjoying a seat at one of their many long farm tables. They also have a 40-foot bar you are welcome to sit at while you enjoy your visit.
Look Inside the Bridge and Tunnel Taproom in Liberty, New York
Hudson Valley Breweries and Wineries
25 Wineries and Breweries to Visit in the Hudson Valley
The Hudson Valley is known for its amazing wineries and breweries. Here is a list of 25 worth checking out!
Hudson Valley Mexican Restaurants
Hudson Valley Mexican Restaurants: A Guacamole Guide
The Hudson Valley is full of delicious Mexican Restaurants. From Middletown to Rhinebeck and everywhere in between there are places to indulge in all your favorites including fresh Guacamole and Chips. Here is just a sampling of a few of the places we found for you to try. If we left your favorite off the list let us know.
Hudson Valley Bakeries
Best Cookie Bakers in the Hudson Valley
It doesn't matter if you are looking for a traditional cookie or a highly decorated iced sugar cookie the thing you want the most is flavor. When you want tasty dessert cookies that also look amazing hunt down one of these talented Hudson Valley bakers for your next cookie tray. We found cookie makers for you in Orange, Ulster, and Dutchess Counties.